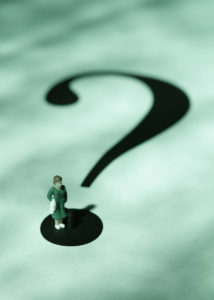 The job interview is a critical step in landing your dream job. This is where you put your best foot forward and set yourself apart from all the other candidates who have applied. Nail it and you move forward in the recruiting process; blow it and you're done.
To help you prepare for your next interview, here is a great article outlining 101 of the most common interview questions and suggestions on how to answer them. It's a must read for any job searcher.
http://careerconfidential.com/how-to-answer-interview-questions-q1/
If you would like a template that will help you track your entire job search process, you can download the Job Search Tracking Worksheet for free from the B2B Sales Connections Download Centre.
Simply put, the better you do in the interview, the better your chances of getting the job. As you get ready for your meeting with a recruiter, remember what Earl Nightingale once said; "Luck is where preparation meets opportunity." More motivational quotes here.
Aim Higher!
Susan A. Enns, The B2B Sales Coach B2B Sales Connections
www.b2bsalesconnections.com, www.linkedin.com/in/susanenns, or www.twitter.com/SusanEnns