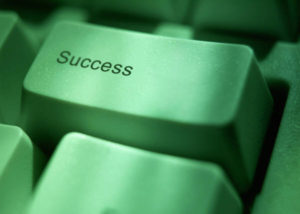 Working with independent sales agents instead of full time direct sales people has a number of benefits for your company. While there are endless opportunities I have laid out a list of the most common reasons companies establish alternate sales channels using agents.
Fixed costs: No salary, limited travel costs, no benefits
Existing relationship: Agents know your target market and should be connected to the contacts you are trying to reach. Consider how long it will take a direct sales person working for your company to develop the same relationship the agent may already have in the territory and marketplace you don't currently cover?
Tenure: Studies show that the average sales person will only stay with an employer for two years before they begin to look for a new job. Sales agents have usually made a lifetime commitment to the industry.
Industry and territory knowledge: An agent can help the manufacturer or principal by understanding the local economy because of their local knowledge. These reps can also provide valuable feedback on competition and product changes.
Sell or starve: Agents only make money when they are selling. They historically work more hours, earn larger incomes and don't waste time on non-productive sales activities. The key here is not to waste their time either.
Piggy back effect: A direct sales person who does not have a relationship with a company must develop trust before they can begin the sale. An experienced agent already has the relationship and when they meet an existing client they can introduce your product easily while discussing other lines they already sell to the customer.
Lower cost of sale: It costs a manufacturer or principal less to sell to consumers using sales agents rather than a direct sales force.
Greater marketplace coverage: A company can quickly expand into new territory.
On the flip side, when you are working with sales agents you have to be willing to give up control and be prepared to take action if your agents do not give the attention you expect to your product or service. When they are in front of their customer they are in the driver's seat and their success with your product and their relationship with you will determine how much of their selling time your product is going to receive. Help them make more money and they will bend over backwards to get your product into their customers' hands.
Companies often contact me to discuss whether a customer will be more receptive to a local sales agent or a direct sales person. In most cases the answer is in favour of the sales agent. If the agent is located in the same city or region as the customer then they should have an advantage over the direct sales person who must travel into the territory to sell their products then periodically make a return trip weeks or even months later.
If you would like more detailed information about establishing your own channel of sales agents then order a copy of: How To Find, Recruit & Manage Independent Sales Agents
The book is a comprehensive guide on how to select, manage and motivate sales agents. It provides proven exercises, forms, and templates to equip interested sales managers with the necessary tools to run their own successful sales agent program.
To Your Success!
Robert J. Weese
Sales Coach, Speaker, and Author
B2B Sales Connections
Download Robert's webinar video, How to Find & Recruit Commission Only Sales Agents in 30 Days.
"We quickly found 3 sales agents to cover our west coast region and immediately began to see an increase in sales."