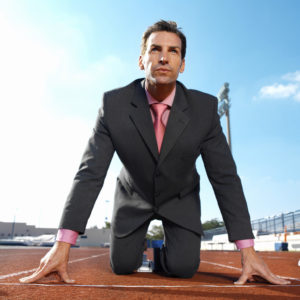 In many industries independent sales agents make good business sense.
Every week I receive emails and phone calls from companies that are looking to hire independent sales agents. They almost always see this as a cheap way to expand their market penetration and a cheap alternative to hiring direct sales people. They don't have a plan, they don't have a budget and they don't know what they need. It's the old problem – they don't know what they don't know. However, they are sure if they can just find a few good sales agents the whole operation will magically fall into place and they will start making money.
Many companies believe that by joining forces with sales agents, who are currently selling to customers in your target market, they can ramp up your sales efforts faster and less expensively than if they try to hire and train a direct sales force to reach those same customers. Independent sales agents are inexpensive to use, and can quickly get your products in front of customers in markets that you don't currently service. It doesn't matter whether you are trying to expand across the country or internationally, there are sales agents in most industries and geographies who are on the lookout for new products or services that can enhance their current business model.
Regardless of whether your business has always relied on a direct sales force or you are just starting out and have no sales; you should understand that a successful sales agent program requires a partnership between your company and the agents you choose.
Many sales agents are successful, experienced, reliable, trusted experts in their field and they can provide a unique opportunity for you to reach a new market or penetrate a new territory at a fraction of the cost of hiring, training, managing, and paying your own dedicated sales force. Yes, reduced costs are a huge benefit of working with sales agents but their benefits extend far beyond the savings.
The secret to working with independent sales agents is to have a comprehensive business model in place before you make your first contact with them. Sales agents are not interested in being approached with "half-baked" ideas and promises. You must learn the proper system for finding, recruiting, managing and operating within the unique parameter of the agent's business model.
A word of caution before you launch into a new direction; you need to ask yourself if you are ready to commit the time, energy and resources required to make your sales agent program successful. If you are not willing to make this type of commitment then you can be sure your channel will either fail to launch or never be successful.
If you would like more detailed information about establishing your own channel of sales agents then order a copy of: How To Find Recruit and Manage Independent Sales Agents
The book is a comprehensive guide on how to select, manage and motivate sales agents. It provides proven exercises, forms, and templates to equip interested sales managers with the necessary tools to run their own successful sales agent program.
To Your Success!
Robert J. Weese,
B2B Sales Connections
Testimonials for – How to Find, Recruit & Manage Independent Sales Agents
"You are going to see a move towards more sales outsourcing. Agents are going to play a very important role as more international companies are trying to break into the North American market."
"This fast-moving, practical book, based on years of experience, shows you how to leverage and multiply the sales potential of your products and services, selling five and ten times as much as you ever thought possible." Brian Tracy – Author, Ultimate Sales Success
"Bob has written a comprehensive guide which offers the reader a complete review of how to select, manage and motivate independent reps. He provides proven exercises, forms, and templates to equip interested sales managers with the necessary tools to run their own successful sales agent program. This book is essential reading for anyone interested in the independent sales rep business model"