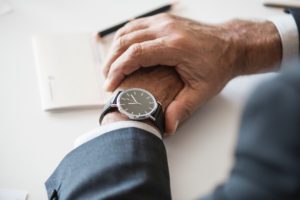 A large company with huge brand recognition lost my trust this month. First, they did not fully live up to their offer promised in their marketing email. Then they invoiced me when I was only half way through my free trial. Lastly, their sales rep failed to show up for our scheduled and confirmed telephone appointment.
Proof positive that effective marketing may get you in the door, but it's your customer service that keeps you there.
Looking for ideas on what to do today to sell more tomorrow? Check out our upcoming live webinars and downloadable webinar recordings. As one attendee wrote, "I have been on all 5 sessions and I have enjoyed every one. I have been in B2B sales for 10 years now and have attended training from lots of trainers and your material and delivery is among the best."
Aim Higher!
Susan A. Enns, B2B Sales Coach & Author,
B2B Sales Connections
"I love the B2B Sales Connections website. It is an amazing resource for anyone involved in B2B selling."