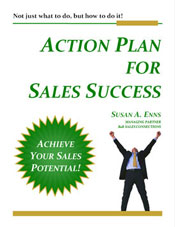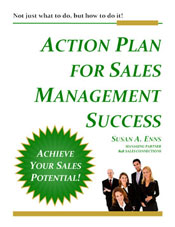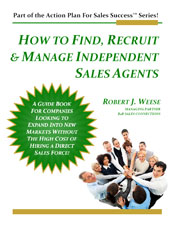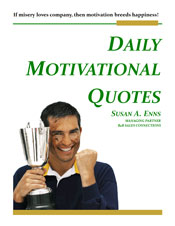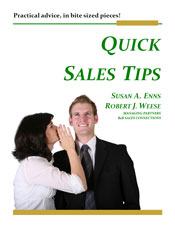 Frequently Asked Questions
Employers FAQs
Sales Professionals FAQs
Training Courses FAQs
eStore FAQs

Are you a job posting board or an agency?
Both! We provide many of the benefits of an agency at the price of a job board.  We advertise your available sales positions on our job board and advertising network, however as an option, we can also include agency services like prescreened candidate lists, interviewing and reference checks.  You don't have to waste time screening resumes of candidates that you would never interview, let alone hire.
Can you post my company information for the job postings anonymously?
Yes, for our clients who hire us with our Premium Sales Recruiting Search Program, absolutely, we do that. Otherwise they would be swamped with requests from recruiting companies, advertisers, unqualified candidates and others.  We include candidate pre-screening with every Premium Search Program so clients can focus on running their business, not searching through resumes.
Can I search your resume database directly?
No, with our service it is up to the sales professionals whicj job opportunities they pursue. In order for highly qualified business to business sales professionals to apply, they must be assured that their personal information is protected, and that their resumes are not distributed all over the internet.  They also do not want to be overrun with spam about job postings from multi-level marketing schemes, financial planning services, or retail selling vacancies.  
How long does it take to advertise a free job posting on your job board?
Once approved and verified that the position is business to business sales related, usually 1 to 5 business days.
How many days does my posting run on the website?
30 days per posting however you are wlecome to resubmit your ad any time after that.
How long before I can expect to receive application from candidates who apply?
Depending on your ad and the sales job opportunity you are advertising, as soon as a candidate clicks the "Submit Resume" link.
Do you guarantee your services?
Absolutely!  B2B Sales Connections is so confident that we can help you connect to qualified candidates we offer a guarantee with all our Premium Search Programs. Please contact us directly for more information.
Can we search your candidate database without posting an ad?
We would be happy to provide this service for you. Please send your request to info@b2bsalesconnections.com and we will provide you with a Search Request Form that will outline your search requirements and position profile. Pricing will be quoted upon request.
Other job boards have thousands of resumes, however many of them are over 2 years old! How do I know your database is current?
When you use our Premium Sales Recruiting Search Programs, we guarantee it.
There are other companies who promote they attract sales people who currently make over 6 figures in sales.  Do you offer these high income candidates?
Absolutely!  A large portion of our website visitors who apply to your advertised position are experienced, successful sales executives and representatives who earn well over $100,000.
I am looking for retail sales people can you help?
Sorry but we specialize in business to business sales and nothing else.
Do you offer Sales Candidate Assessments?
Yes! As former sales managers, we know the challenges of hiring based only on interviews and "gut" feelings. We can provide a number of in depth candidate screening services, including sales aptitude and skills testing, interviewing and reference checking.  For more information, please contact us at info@b2bsalesconnections.com.
Can I speak to someone "live" to discuss my requirements?
Yes, you can call or Skype us and we would be happy to assist you.
Check out our Contact Us page for all our coordinates!
Other websites charge a membership fee for sales professionals who earn over $100,000. Does B2B Sales Connections charge for this service?
Absolutely not! Any business to business sales person at any income level is accepted "free of charge".
Will the companies who advertise on your Job Board contact me directly?
Yes, if you apply to an advertised position and the employer wishes you to continue in their hiring process, they will contact you directly.
Will my resume and candidate profile be public on the internet?
No, absolutely not! Your resume and personal information will not spread out all over the internet for all to see.
How will I know what new job opportunites are on your site? Do I have to visit your website weekly?
Once you subscribe to our Career Connections newsletter, we will notify you by email any time a new job opportunity is posted.your profile has been forwarded to a potential employer. Having said that, please feel free to visit our website often, as we are always adding content for business to business sales professionals. If fact one visitor whote, "I love the B2B Sales Connections website. It's an amazing resource for any one involved in B2B selling."
I posted my resume to another job site years ago, and I am still getting emails and spam from them.  In fact, I think they forwarded my resume to other sites as well!  Will this happen if with you?
Absolutely not!  We do not publish your resume anywher over the internet.  You will not be overrun with spam about job postings from multi-level marketing schemes, financial planning services, or retail selling vacancies.  You can also unsubscribe from any or all of our newsletter at any time by following the "Unsubscribe" instructions at the bottom of each email we send. Please note, we cannot control what our advertising companies do with your resume when you submit it to them however. We do recommend you check their published privacy policies if you are concerned.
I see you have a few different job postings listed on the website and I would like to apply to more than one. Do I need to send you a separate resume and application for each position?
Yes, as your resume is being sent directly to the advertising employer, you need to submit one to each ad separately.
I sent my resume to an adtervising employer but I have not received a response. How do I know they received it?
It is completely up to the advertising employer as to which candidates they contact and which ones they don't. We suggest you follow up with them using the information found in the published job posting.
I am looking for a job as an independent sales agent. Can you help?
Yes, we work with companies looking for full time, part time and sales agents jobs. Check out Job Board for the lastest direct sales and independent sales agent opportunities.
I am semi-retired and would like to help out new companies looking for experienced sales managers to build their business or work with their sales force.  Can you help me?
Yes, on ocassion, some of our advertising employers are looking for part time sales managers. Check out Job Board for the lastest direct sales and independent sales agent opportunities.
I am in retail sales but would like to join the exciting and lucrative world of B2B selling. Can you help?
Yes! Check out our webpage Start a B2B Sales Career to get started.


How do your sales training courses compare to others?
Our Action Plan for Success training courses are quite unique in their format and application as they use what we call action based sales training: a unique approach with four specific elements that must be combined in order to be successful:

Sales training materials – The materials are based on over 45 years of successful B2B sales and sales management experience. They have been used over and over to achieve outstanding sales results with many different sales professionals. For example, these techniques helped a national channel sales organization achieve an average of 39% sales growth rate each year for 5 years. Quite simply, we use proven methods that produce measurable results.
Practical application exercises – We don't just talk about sales theory, we actually give you useable sales tools that will make your life easier and allow you to sell more. You will actually put the provided tools into practice each week of the 4 week self study program. The teaching techniques used are very similar to those used by the best sports coaches.
Ongoing one on one coaching – You have ongoing access to our qualified trainers for your support via email and Skype. We want you to succeed, so if you have a question, we're here to help.
Testing – This ensures that the material has been understood and put into practice. Also, successful completion of the exams earns you the designation of being B2B Sales Connections Accredited.

Because of the successes of our trainees in the past, we are confident we can help you achieve your sales potential. Please feel free to browse our Sales Resource Centre to access free sales resources that will show you samples of our sales training. Whatever program you choose, we wish you nothing but success in your future.
How long does it take to complete the self study courses?
The courses are designed to learn at your own pace, however, we recommend you complete one section per week for a total of four weeks.
I know ongoing support by qualified B2B Sales Connections trainers is included. How do I contact them?
You can either email us at info@b2bsalesconnections.com, or you can contact us with Skype by searching for B2B Sales Connections in the "Search for People on Skype" screen.


Is online shopping with B2B Sales Connections secure?
Absolutely! We use PayPal as it is a fast, safe and trusted way to make an internet purchase. All information is encryped, secure and safe! For more information, please visit www.paypal.com

Another way to verify that your transaction is taking place at a secure site is to ensure that the web address begins with "https". The "s" means any information being transmitted is encrypted and secure.


You use PayPal for your online transactions, but I don't have a PayPal account. Will you accept credit cards instead?
Yes, if you do not have an PayPal account, they also accept all major credit cards as a form of payment.


I am trying to check out with my credit card, but PayPal keeps rejecting my card number. What should I do?
There could be a few reasons for PayPal to not accept your credit card. You may be keying some of your information incorrectly, such as a different address than the billing address of your credit card. Or, the card you are using may already be registered with PayPal under a different name, such as a spouse.

If any of these are not the cause, we suggest you clear your cookies and/or try another web browser, and then attempt to pay with PayPal using your credit card again.

A problem with a credit card is a PayPal issue. If you are still not successful, we suggest you contact PayPal's excellent customer service at www.paypal.com or 888-221-1161.


After shopping in your eStore, my shopping cart does not show the correct quantities of the products I wish to buy. How do I complete my purchase?
As the vast majority of our website visitors use Internet Explorer and Mozilla Firefox, our site is optimized for these browsers. If you are having issues in our eStore, it sometimes can be because each browser treats session cookies differently. Please try another browser or contact us and we can make other arrangements for you to complete your purchase.




Do you know someone who needs to hire a B2B sales professional or someone who wants to advance their sales career? Refer a friend to B2B Sales Connections!