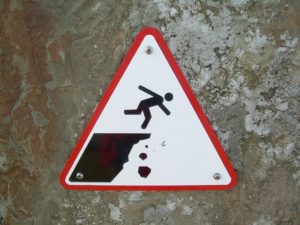 Most often when someone decides to become their own boss they only consider the two most common ways of getting into business for themselves.
1. Start your own business
2. Buy a franchise business
Starting your own business burdens you with a 98% chance of failure within three years plus all the inevitable growing pains, expenses, financial hardships and long hours. The second option of buying an "off the shelf" franchise provides a better opportunity for success but most owners have to invest a huge amount of startup capital in the business and hope to not only recoup their initial investment quickly but also grow to a profitable size before the franchisor opens another location close by.
There is a third option that almost no one either considers or even knows exists. The third alternative is far less expensive than starting your own business or buying a franchise, can be profitable quickly and is far less risky than the first two options.
What is this option? It's the opportunity to become an independent sales agent sometimes also refered to as an independent sales representative for an established company. Now I am not talking about selling real estate, life insurance, financial planning or multi-level marketing products. I am referring to products and services that you may use every day that were sold through channels of independent sales agents.
You will find companies in manufacturing, telecom, advertising, business technology and business services that rely on networks of independent sales agents to market and sell their products
• Over 70% of the annual sales are made by sales agents not a direct sales force in many industries surveyed.
If you are looking to be your own boss, run your own business and set your own income then becoming an independent sales agent may be just what you are looking for. You can usually find a company that is involved in an industry you either know or would like to become a part of, and they would most welcome the opportunity if you are the right person.
Independent sales agents come from all types of industries and include people who are looking to start a new career or semi-retired business professionals who want to continue to work on their own terms without risking their financial next egg.
The benefits no start-up costs, no inventory, company provided training and the knowledge you have an establish organization taking care of all the day to day business operations.
If you are interested in this type of opportunity you can register with a sales agent database like the Canadian Sales Agent Program free of charge and be privately connected with companies in your target market looking for people with your skills.
AIM HIGHER!
Robert J. Weese
B2B Sales Connections
Robert is a partner in B2B Sales Connections. He has spent over 20 years working with Canadian and International companies who have been successful growing their business using  independent sales agents and reseller channels. He specializes in helping small to mid-sized sales organization, design, recruit, train and manage their sales agent programs.