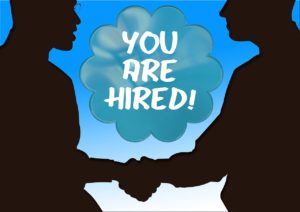 They say that if you are good in sales, you are never unemployed. The problem is that if your sales job is not a good fit for you, not only are you not as happy as you should be, you are simply not earning the income you could. To top it off, you may never know your ideal sales job exists or where to find it because up to 90 % of the jobs available are not even advertised!
Download my webinar video and join me, Susan A. Enns, author of Action Plan For Sales Success, on May 11 or May 25 for a webinar where we will discuss how to find your dream sales job.
Download the webinar video, "How to Find Your Dream Sales Job!" here!
"Another great webinar. This is my 2nd webinar with you and I am loving them."
You will leave this session with action items that will impact your job search immediately including:
– How to define your ideal sales job so you will recognize it when you see it
– How to write a b2b sales resume and cover letter that will open doors for you
– 7 things you should NOT do on your resume
– 5 steps to access the hidden job market
– What to include on your LinkedIn profile so you get noticed by recruiters
If you are struggling, if you are not reaching your goals, or if you are not earning the income you want, ask yourself will you ever be able to in your current sales job. If you answered no you can't, then download my webinar video recording, "How to Find Your Dream Sales Job!"
"I have been on all 5 sessions and I have enjoyed every one. I have been in B2B sales for 10 years now and have attended training from lots of trainers and your material and delivery is among the best."
If you would like a template to track your entire job search process, you can download the Job Search Tracking Worksheet for free from the B2B Sales Connections Download Centre. While you're there, check out our free White Paper and webinar video,"How to Write An Effective B2B Sales Resume".
Aim Higher!
Susan A. Enns, B2B Sales Coach and Author of Action Plan For Sales Success
B2B Sales Connections
Check out all of our sales and sales management training webinar videos here. They are available for instant download and viewing! Watch them as often as you like, whenever you find it convenient, and pause them anywhere to learn at your pace!
"I love the B2B Sales Connections website. It is an amazing resource for anyone involved in B2B selling."