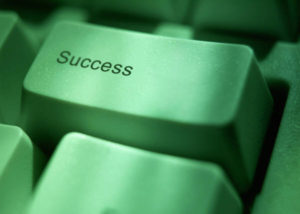 Over the past few weeks, and by pure coincidence, I have been fortunate to be coaching two sales professionals as they start their transitions into the last third of their careers. They both ran and then sold successful businesses, their kids are now through school, and their mortgages are all paid off.  Neither are ready to retire, but both mentioned they are struggling to figure out what will drive them next.
Working with these two individuals reminded me that, no matter what stage you are in your career, you need to have a reason to jump out of bed in the morning ready and raring to go.  We all may define success differently, but the important thing is to define it.
We all have to set goals so that your business and personal life are in balance, even when our motivations change through the various stages of life.  Regardless of where we are, we need to determine our desired lifestyle, calculate the annual income required to fund it, and then convert that into the daily sales activities required to earn it.
For more information on how you can live the life you want, download my webinar recording, "How to Define Sales Success on Your Own Terms & Then Achieve it!"
Remember, the best time to set a new goal is as soon as you achieve the old one!
Aim Higher!
Susan A. Enns, B2B Sales Coach and Author of Action Plan For Sales Success and Action Plan For Sales Management Success
"I love the B2B Sales Connections website. It is an amazing resource for anyone involved in B2B selling."