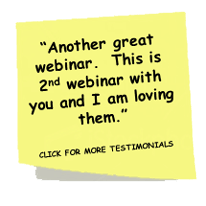 Can't wait for our next live webinar? Check out our sales and sales management webinar videos listed below.
All webinar videos are available for instant download and viewing. Watch them as often as you like, whenever you find it convenient, and pause them anywhere to learn at your pace!

B2B Sales Connections – Helping You Achieve Your Sales Potential!