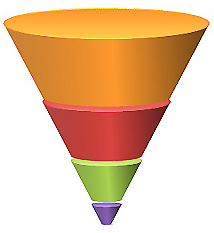 Remember, your sales representatives have to start a sale in order to close a sale. If we manage their inputs, we will receive better outputs. More quick sales management tips here.
Aim Higher!
Susan A. Enns, B2B Sales Coach and Author of Action Plan For Sales Success and Action Plan For Sales Management Success
B2B Sales Connections
Want to know more sales techniques used by today's top producing sales management professionals? Check out our sales and sales management training webinar videos. They are available for instant download and viewing! Watch them as often as you like, whenever you find it convenient, and pause them anywhere to learn at your pace!
"I love the B2B Sales Connections website. It is an amazing resource for anyone involved in B2B selling."