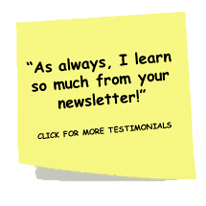 Are you achieving your sales potential? It would be surprising if you answered yes! Even the best sales organizations and their top producers will tell you that there is always room for improvement.
Do you want to sell more? Then subscribe to the B2B Sales Connections free newsletters!
When you subscribe you can be rest assured, B2B Sales Connections has a strict policy for our email lists. We never sell our mailing list to outside parties, and you can unsubscribe at any time. For complying to email best practices and ethics, B2B Sales Connections is thrilled to have been chosen a Constant Contact All Star!
Our Newsletters
Aim Higher is a sales coaching newsletter that shares business to business sales best practices.
Management Matters is a sales management training and coaching newsletter that shares business to business sales management best practices.
Channel Chat a newsletter for companies that are looking for tips, strategies and information on how to increase sales using independent sales agents (ISA). Knowing how to connect, recruit, train and manage sales agents is the key to success in this expanding sales channel.
Career Connections is a newsletter that focuses on the business to business(b2b)sales career, with an emphasis on how to find the right sales jobs.
Some Sales & Sales Management Newsletter Past Issues
B2B Sales Connections – Helping You Achieve Your Sales Potential!