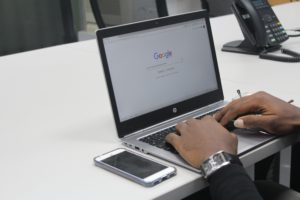 Although there are many out there who promise they have found it, there really is no magic bullet for lead generation.  When you get right down to it, the best marketing automation tools are the ones that put you in the right place at the right time, that being when the prospect is most likely to buy.
Studies have shown that 2 of 3 sales are made to prospects who have said "no" not once, but 5 times!  In fact, someone has to hear your company name at least 3 times before it even registers.  One very successful sales rep stated he must leave an average of seven to ten voice mails before his messages are returned.
When all is said and done, a customer will buy on his time line, not yours.  If he will not buy today, you must develop a plan to stay in touch with him so that when he is ready to buy, he will think of you first.  Your frequent contact, if done correctly, builds a relationship.  It's like every contact is a drip of water.  On its own, it doesn't amount to much, but over time, each drip can add up to a very large pool of B2B leads!
So what do you need to create your "drip" marketing campaign for lead generation?  First and foremost you need a Customer Relationship Management (CRM) system.  In fact, this is the one tool that, when implemented properly, will have the biggest positive impact on lead generation than any other. There are many inexpensive and easy to use software programs available today.  Maximizer™, Goldmine™, Act™ or Outlook™ are to name a few.  Many organizations are also using popular online cloud based solutions like salesforce.com or zoho.com. Choosing which program to use is largely a function of preference and budget, however other important considerations are outlined in detail in the article "You Can't Afford Not To Use A CRM Program" available for free download in our Sales Management Resource Centre on our website.
Most sales people have some type of follow up system, and most take the time to enter contact information like name, phone number and email address into them.  However many forget the most important piece of information when entering in their contacts into their CRM and that's the "Next Sales Contact Date".  Without this, even the most expensive CRM programs are only glorified phone books.
If you are not using a CRM system, start.  If you do and your contacts are only organized alphabetically, reorganize it chronologically.  Any time I have worked with sales organizations to change their filing method of contacts from alphabetical to the date of next contact, b2b lead generation, and more importantly sales results improve dramatically!
Once your CRM is set up to tell you whom you should be contacting and when, then you will need some automated tools to make the contact for you.  For example, instead of sending emails out one at a time, use an automated email marketing service such as Constant Contact™.  Using these services, not only will your emails avoid more of the spam filters, but you can even plan a series of up to 10 emails to be sent to your prospects at specified intervals automatically.
The right marketing automation tools are quickly becoming the "must haves" for lead generation for today's businesses.  Not only will you increase the number of leads you generate, you will all free up valuable sales time to spend on converting them.
For detailed information on how to identify your target market and then create a follow up file to maximize the sales opportunities within it, check out my book, Action Plan For Sales Success.
Aim Higher!
Susan A. Enns, The B2B Sales Coach
B2B Sales Connections
www.b2bsalesconnections.com, www.linkedin.com/in/susanenns, or www.twitter.com/SusanEnns