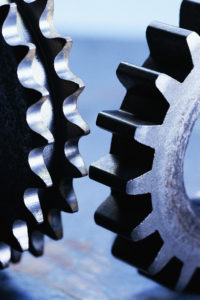 It is estimated that the hidden job market, or those jobs that are not advertised, is anywhere between 75-95% of the total number of jobs available. That means, for every job ad that you see on the job boards, there are another 7 to 9 other jobs available that you don't know even about.
To access this hidden job market, make sure you tap into your own networks. Contact your ex colleagues and managers to let them know you are looking to make a career change.   Tell them about your skills, your qualifications and your aspirations.  Also let your friends and business associates know.
Quite often your own networks will produce excellent job opportunites for you to investigate further. On top of that, a referral to a potential employer from someone who already knows you can be very powerful in helping you get your foot in the door.
For a free template you can use to track your job search, visit the B2B Sales Connections Free Download Centre!  While you're there, download our free whitepaper, How to Write An Effective B2B Sales Resume.
Aim Higher!
Susan A. Enns, The B2B Sales Coach B2B Sales Connections
www.b2bsalesconnections.com, www.linkedin.com/in/susanenns, or www.twitter.com/SusanEnns