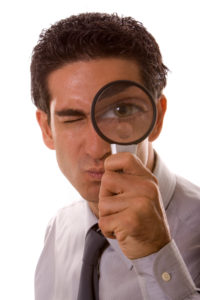 Before you send out a bunch of resumes, make sure you know what kind of job you are looking for. In other words, do you know what your ideal position is?
To answer that question, make a list of all the considerations you want to look at. This could include many things like: your base salary requirements and total income expectations, the job's geographic location, the maximum time you're willing to commute to get there, future career and growth opportunities, the type of product being sold, your target industry, etc. There is no limit to what should be included because you are identifying what is important to you when making a career choice. Anything and everything that you feel is important to consider should be listed.
Next rank each item on your list as either a "must have" or a "nice to have". In doing so, not only have you created your ideal sales position definition, more importantly you now have a method to evaluate your opportunities so you can recognize it when you see it.
When you are looking to make a career change, be persistent and don't settle for less than you want. As Dolly Parton once said, "If you want the rainbow, you gotta put up with the rain." More motivational quotes here.
For more sales career advice that will actually help you find your dream sales job, join us for our job search coaching. We have helped many sales professionals through this process. In fact, a recent testimonial said "With (his) coaching and his help improving my resume I am getting on average 3-4 calls a day. It's insane. I know which jobs to definitely pass up but there are some "interesting" opportunities coming my way."
Aim Higher!
Susan A. Enns, The B2B Sales Coach B2B Sales Connections
www.b2bsalesconnections.com, www.linkedin.com/in/susanenns, or www.twitter.com/SusanEnns