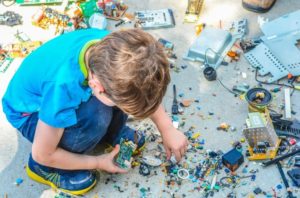 Here is another question and answer from my interview with business.com.
Business.com: Everyone knows that with sales, communication skills are paramount. But what should you look for in terms of research and analytical skills, as well as the technical skills necessary to operate the software and hardware for the job?
Susan: When recruiting sales people, the question is not can they sell, but rather can they sell what you want sold. If your product dictates the sales person to have a certain level of analytical or technical skills to be successful, you then should make that a minimum requirement for all candidates. You either have to ensure they have the skills necessary before you hire them, or you need to add training for those skills in your onboarding process.
For detailed instructions on how to define and find your ideal sales candidate, check out my book, Action Plan For Sales Management Success. As one associate wrote, "Your content, delivery and practical examples provided the students an excellent foundation to understand the complex topic of Sales recruitment and socialization."
Aim Higher!
Susan A. Enns, B2B Sales Coach and Author of Action Plan For Sales Success and Action Plan For Sales Management Success
B2B Sales Connections
Want to know more sales techniques used by today's top producing sales management professionals? Check out my webinar video recording, "Your 90 Day Sales Rep Success Plan – How to create an On Boarding Process that puts your sales reps on the right road to success!" on our sales and sales management training webinar videos page. All our recordings are available for instant download and viewing! Watch them as often as you like, whenever you find it convenient, and pause them anywhere to learn at your pace!
"I love the B2B Sales Connections website. It is an amazing resource for anyone involved in B2B selling."