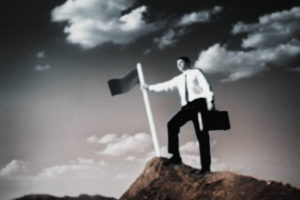 More and more people are looking to break free from the commute, the internal politics and challenges of working for someone else. They imagine a better life self-employed.
Unfortunately, being your own boss results in a series of challenges that most people don't think about. First and foremost, you need to consider how long it will take to replace your income to maintain the lifestyle you are accustomed to. Let's face it moving from a steady paycheque to the reality of not receiving a consistent income is difficult.
So, what's the answer? Buying a franchise, starting your own business, becoming a direct marketer. All these options have their benefits and challenges.
There is one option that does not require a financial investment and gives you the freedom to set your own schedule and be your own boss. Become a sales agent for an existing company. Many independent sales agents are making six-figure incomes and they represent products and services they believe in.
If you have business development experience and are looking for a change, register in our confidential free sales agent database and we will connect you with companies looking for people with your experience.
AIM HIGHER!
Robert J. Weese, B2B Sales Coach , Author, Professional Speaker
Are you looking for a speaker at your next sales conference? Robert J. Weese is a former broadcaster, award-winning professional speaker, author, and sales coach. He has lead high-performance sales teams to record growth. For more information email. Robert@b2bsalesconnections.com