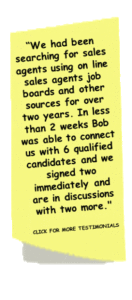 It is estimated that over 70% of all products & services are sold through reseller channels not through a manufacturer or producers own direct sales force.
B2B Sales Connections is the only database and search program that is specifically tailored to help businesses find prescreened & qualified Canadian sales agents, resellers and manufacturer's representatives.
Not only do we search our current database for qualified sales professionals, we also advertise on your behalf throughout our extensive network to find new reps who may be qualified to represent your products.
Are you looking for Canadian Independent Sales Agents?
This is a Canadian network, not a link to redirect you to a US mega job board. Our focus is on products and service aimed at Canadian independent sales agents and sales representatives.
Premium Sales Agent Search Program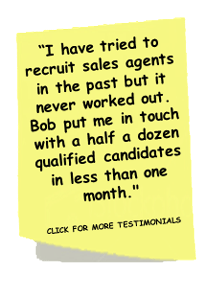 In our premium search program we charge a flat fee for advertising, searching, pre-screening initial telephone interviews, and reference checking. We then provide you with a short list of companies who would best suit your requirements. You make the final decision. An additional fee is paid only when you sign a contract with one or more of the companies we introduce to your company.
Want more information? Contact us!
Our Canadian Sales Agent Search Program can help you find sales agents and manufacturer's representatives in the following territories:
Greater Toronto Area (GTA)
South Western Ontario
Ottawa & Eastern Ontario (includes Hull, Aylmer & Gatineau Area)
Greater Montreal Area
Quebec City and Eastern Province of Quebec
The East Coast Maritime Provinces
The Prairie Region, Saskatchewan, Manitoba
Calgary and Edmonton in Alberta
Greater Vancouver & British Columbia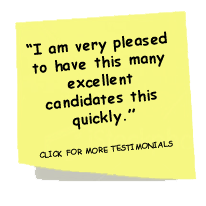 If your company is looking to establish an alternative sales channel using dealers, resellers, independent sales agents or manufacturer's representatives B2B Sales Connections can help. We have over 50 years experience building sales channels in Canada and can provide you with practical information or hands-on assistance to get started.
Sales agent recruiting tips delivered right to your inbox!