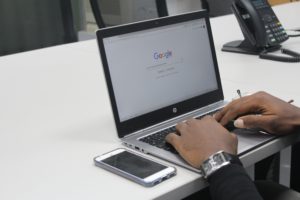 There is no question that technology has, and will continue to change the way we live.  The real question for sales professionals though is can technology change the way we sell.  In my opinion, absolutely!
Simply put, selling is the act of helping a potential buyer get to where he wants to go.  While I don't think that will ever change, I do think that technology can help us do this better and more effectively.
For a peak into the sales professionals future, check out the article from Software Advice entitled "How Will the Sales Force of 2020 Engage Buyers" published on their blog, The B2B Marketing Mentor.  In it, they predict three major developments of advances in sales force automation technology:
1. Predictive analytics will improve buyer engagement
2. Voice technologies will map a buyer's personality type
3. Big data will augment cross-selling and upselling
For more details, you can read the whole article here.  It's a very interesting post of which I highly recommend reading.
Aim Higher!
Susan A. Enns, B2B Sales Coach & Author, B2B Sales Connections
www.b2bsalesconnections.com, www.linkedin.com/in/susanenns, or www.twitter.com/SusanEnns