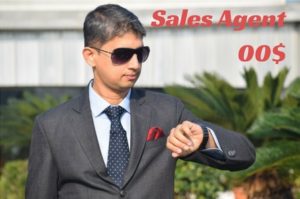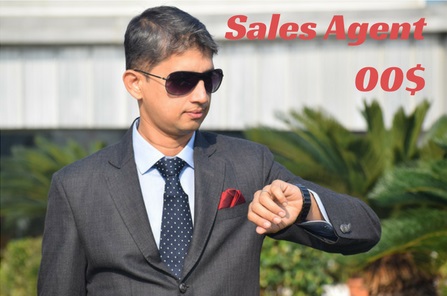 A company which has historically used a direct sales channel to sell its products or services often fails when they institute a sales agent channel strategy in an effort to grow their customer base. This move, while well intentioned, often has disastrous results for both the organization and the would-be sales channel partners.
The problem is most companies can easily grasp the financial requirements of a new sales channel such as pricing and the promise of a lower cost of sale but they fail to consider the way the program will impact all other areas of the relationship with the sales agent and the end user. While you may have considered the formal structure which includes contracts, price books and territory assignments, a comprehensive channel structure must also include a complete action plan which will be your road map to manage and develop the relationship over the long term.
When you create an alternate sales channel you must remember you now have two customers for your organization: your sales agents who become your business partners and the consumer who is the ultimate customer. Unfortunately, as is often the case with the organization looking to establish the new channel, they attempt to sell to both the sales agent and end user with the same sales messages and business strategy. This will not work.
To build a successful sales agent channel you must always remember you will need a new business model incorporating both the management of the channel and the management of the customer process. Don't try and attract agents by using a sales strategy when you actually need a clearly defined recruiting strategy.
A successful sales agent program considers that you must align your goals with the goals of your potential business partners.
The second question you need to ask is what are the objectives of your sales agent channel? Companies create alternate sales channels for a number of reasons some are good an often they aren't. If you view sales agents as a "cheap" way to penetrate new markets or territories you will be disappointed. However if you remember to consider the "what's in it for them" from the agents point of view you will be off to a good start.
Here is a sampling of some of the most common objectives of a sales agent channel
Provide representation in a territory or marketplace where a company currently has little or no representation, visibility or sales
The company does not want to establish a directly controlled sales or distribution structure for selling to end users
The cost of sales using a direct sales force is very high
Channel partners are independent therefore no employee benefits, no need to hire more sales and support people – reduced overhead
The go-to-market process can be faster than hiring and training direct sales people
Company may have no expertise in the market they are entering
Company may not have the budget to expand the direct sales channel
The company is looking for affiliates to promote the product and generate leads
Whatever your goal in creating an alternate channel, it is important to align it with the goals of the potential business partners. A sales agent that believes you are just looking for a cheap sales channel and thinks you are not prepared to invest in the long term development of the structure and relationship will not be interested in your program.
If you would like more detailed information about establishing your own channel of sales agents then order a copy of: How To Find, Recruit & Manage Independent Sales Agents
The book is a comprehensive guide on how to select, manage and motivate sales agents. It provides proven exercises, forms, and templates to equip interested sales managers with the necessary tools to run their own successful sales agent program.
To Your Success!
Robert J. Weese
Sales Coach, Speaker, and Author
B2B Sales Connections
Download Robert's webinar video, How to Find & Recruit Commission Only Sales Agents in 30 Days.
"I was able to connect with 12 sales agents in a territory we were looking to fill in less than 1 week."