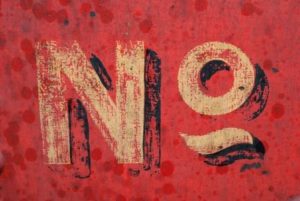 In sales, although we think it's only the customer's prerogative, it is okay for us to say no too. You can't be everything to everyone. Sometimes, no matter what, you are not the best solution for your prospect. It's better not to have the customer than to have an unhappy one.
If there is not a win-win, it's better to walk away than to force a bad situation. You will actually gain more credibility in the long run if you do.
Remember, you are not for every customer and every customer is not for you!
Aim Higher!
Susan A. Enns, B2B Sales Coach and Author of Action Plan For Sales Success and Action Plan For Sales Management Success
B2B Sales Connections
Looking for ideas to build credibility with your prospects? Check out my webinar video,  How To Build Trust Into Your Sales Process.  Like all of our webinar videos , it is available for instant download and viewing! Watch it as often as you like, whenever you find it convenient, and pause it anywhere to learn at your pace!