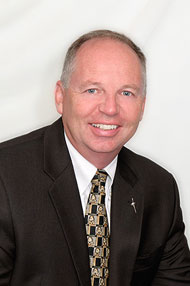 Robert J. Weese – Sales Coach, Author and Managing Partner with B2B Sales Connections
Robert is a founding partner of B2B Sales Connections. He brings over 35 years of direct sales, management and executive level business to business experience. His accomplishments include being named sales manager of the year at a North America business technology company, 100% Sales club of a Fortune 500, and achieving exponential sales growth in a national channel sales organization.
A respected keynote speaker on business challenges, Robert has received numerous awards and accolades for his volunteer work in the community, including being named a Distinguished Toastmaster, the highest award given by Toastmasters International, and is a Member Recognition Award recipient from the Ajax-Pickering Board of Trade for his community service.
Robert has widespread experience building regional, national, and industry specific sales channels. Both personally and professionally, Robert has demonstrated a proven track record of success.
Connect with Robert
Books by Robert J. Weese
Before co-founding B2B Sales Connections, Robert gained marketing, sales and general management experience in the business technology and office equipment industries. He is an experienced broadcaster, an award winning speaker, author, fencing coach and Toastmaster.
Some of Robert J. Weese's early career highlights include:
39% annual growth over 5 years managing a National Sales division
Increased product penetration to existing customers to over 20%
Consistent price attainment within sales group over 100%
100% Sales Club member with Fortune 500 company
Created and delivered dealer sales and product training programs throughout North America
Awarded 2014 Ajax Pickering Board of Trade – Emerging Entrepreneur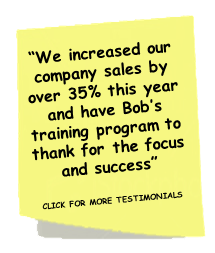 Robert has received degrees from Trent University & Loyalist College and attends professional development programs regularly to keep his skills up to date.
Robert's Community Involvement
For more than 20 years, Robert has done volunteer work with disabled and able-bodied athletes. An avid competitive fencer himself, he is the founder and head coach of the Ajax Fencing Club. He is also a member of the Ajax Pickering Board of Trade and Advisor for the Spark Centre for Innovation.
What people are saying about Robert J. Weese:
"We increased our company sales by over 35% this year and have Bob's training program to thank for the focus and success"
"His coaching style and outgoing personality helped make the workshop a positive experience for myself and my coworkers. Thanks Robert for a great workshop and some useful resources that will help increase our sales success."
"We had been searching for sales agents using on line sales agents job boards and other sources for over two years. In less than 2 weeks Bob was able to connect us with 6 qualified candidates and we signed two immediately and are in discussions with two more."
"Bob gives his time to answer questions and lend his expertise to me to assist me in building my business. I highly recommend him and his business to anyone!"