Welcome to the B2B Sales Connections Sales Career Centre! We are the premier niche job board for B2B sales professionals in Canada.
Our only focus is business to business sales!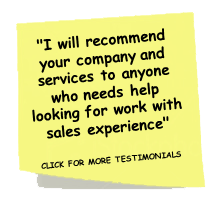 Are You Looking to Make a Sales Career Change?
Are you looking to make a career change? For detailed instructions, step by step, on how to find your perfect sales job, (and by perfect, we mean perfect for YOU), check out our eBook, How to Find Your Dream Sales Job – The future is yours to create! How to write a resume to grab the attention of sales recruiters, a gender neutral cover letter template, what you need to include in your LinkedIn profile, how to prepare for a sales interview, what to wear, how to access the hidden job market, how to evaluate a job offer, how to resign from your current job …. IT'S ALL IN THIS BOOK!
FREE DOWNLOAD!
Job Search Tracking Worksheet
B2B Sales Connections Sales Career Centre – Quick Job Search Tips
This is a free job board focusing only on the business to business sales marketplace.
Are you a sales manager recruiting your sales team?
Are you an experienced business to business sales professional looking to advance your career with a better sales job?
Are you an independent sales agent looking for new products to represent?
Are you a new graduate looking to start your sales career?
B2B Sales Connections makes your job search and recruiting process faster, easier and less expensive than ever before!