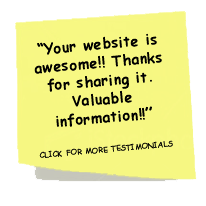 Welcome to B2B Sales Connections: The free online sales and sales management training and coaching website with free sales resources, a specialized job board & free job search services for business to business sales professionals.
The B2B Sales Connections Daily
Need a motivational quote, a sales joke, or a quick sales tip to start your day? How about a good discussion topic for your next sales meeting? Then check out the B2BSC Daily!
| wdt_ID | Daily Motivational Quote |
| --- | --- |
| 247 | "Losers take chances; winners make choices." - Denis Waitley |
Our most popular free sales and sales management training links include:
Studies show 25% of sales reps produce 90 to 95% of all sales. Clearly, most salespeople are not selling up to their potential, and not making the incomes they could or producing the revenues they should. We want to change that.
Named "One of "Best Sales Blogs (2023)", "One of the "Top 30 Sales Blogs to Follow in 2021", "One of The 19 Sales Groups You Should Join On LinkedIn" and "One of the Top B2B Blogs on the net", B2B Sales Connections can help you achieve your sales potential. Aim higher!
Other Popular Free Online Sales and Sales Management Quick Links
For more great free content to help you achieve your sales potential, be sure to check out the rest of our website. As one of our many visitors wrote, "Your website is awesome!! Thanks for sharing it."
More Free Online Sales Training Resources from B2B Sales Connections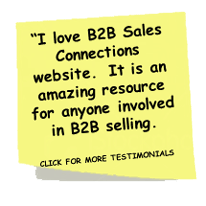 "… a great website filled with valuable insights on the B2B world."