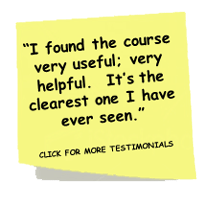 Is your sales team achieving its sales potential? Studies show that 25 percent of sales representatives produce 90 to 95 percent of all sales. Clearly, most of the members on your team are not selling up to their potential and therefore not generating the revenues they could.
Why is this the case? It's not that the job can't be done because 25 percent are doing it, and doing it well. It's because the other 75 percent either are not in the right sales position or they truly don't know how to sell. If every member on your sales team knew and did what the top 25 percent do, then your team would be selling more!
Available Sales & Sales Management Training Programs
Most companies have not had access to effective, affordable sales training, until now! Using our unique action based sales training techniques, B2B Sales Connections has created proven, turn key programs that will improve your team's skills so that they can achieve their true sales potential, guaranteed.
With downloadable self study programs, online interactive webinars, and onsite training programs, we have a sales training solution to fit any size sales team and any size budget.
Want more information? Not sure what training program is right for you and your organization? Want to chat with a b2b sales expert to see how the right program can help? Schedule a free strategy session with your B2B Sales Coach here. The meeting is free and there is no obligation to purchase.
Or if your prefer, contact us by email here.
Action Based Sales Training – Proven Methods That Produce Measurable Results