Action Plan For Sales Success
Action Plan For Sales Success is a sales training course that is based on over 50 years of successful B2B sales and sales management expertise.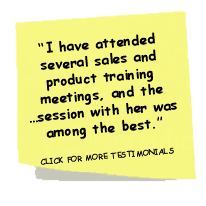 We use Action Based Sales Training; a unique approach with four specific elements that must be combined in order to be successful: sales training materials, practical application exercises, ongoing coaching and testing.
Sales people are not born, they are trained like any other profession. Unlock your sales potential. Your future starts right now!
Want more information? Not sure what training program is right for you and your organization? Want to chat with a b2b sales expert to see how the right program can help? Schedule a free strategy session with your B2B Sales Coach here. The meeting is free and there is no obligation to purchase.
Or if your prefer, contact us by email here.
Action Based Sales Training – Proven Methods That Produce Measurable Results