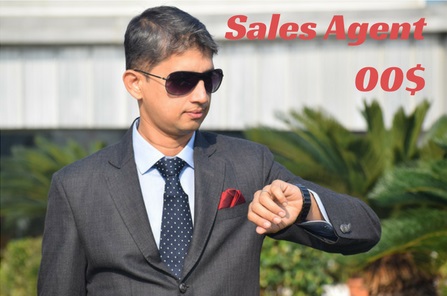 Are you wondering how to find commission only sales reps? Then check out "How to Find & Recruit Commission Only Sales Agents in 30 Days Webinar-On-Demand Training Video.
Other Webinar and On-Demand Training Videos
Why Should you Find Commission Only Sales Reps?
Are you struggling to grow your sales? Are you trying to decide whether the time is right to hire a direct sales force? Would you like to approach new markets and territories using a proven business model that will reduce your go-to-market costs?
Searching for Commission Only Independent Sales Agents is not an easy job. However, if you are successful it can lead to double digit sales growth very quickly. Trying to hire and train your own sales team for remote territories is difficult, expensive and time consuming. You can spend months hiring; training and compensating a direct sales person then never get a return on your investment.
FREE DOWNLOAD!
Framework For Finding Independent Sales Agents (With Template)
How to Find Independent Sales Agents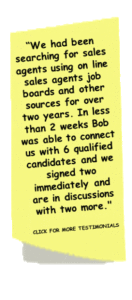 Sales Agents may already work in your industry. They have existing contacts and relationships with the customers you want to find. All you have to do is become their business partner and they will begin selling your product for you. The question is how do you find and recruit independent sales agents the right way?
To answer that, download this webinar and join Robert J. Weese, author of How to Find, Recruit and Manage Independent Sales Agents.
If you have a proven system to find, recruit and manage your sales agent channel then exponential sales growth can happen. Using this system we increased our own agent channel sales growth by 39% each year for 5 consecutive years. This was in a declining, highly competitive market in previously unprofitable regions of the country.
If you are serious about sales growth then this webinar will help get you on the right track to develop your own channel of independent sales agents.
How to Find & Recruit Commission Only Sales Reps in 30 Days – What You Will Learn:
Duration: 59 Minutes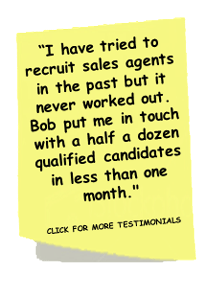 You will leave this session with action items that will impact your sales results immediately including:
How to discover if sales agents are in my industry?
Where can I find them?
How should I connect with them?
What sales tools do I need to recruit high quality business partners?
How much will it cost to recruit sales agents?
5 mistakes that most companies make when trying to recruit sales agents
5 Best practices for partnering up with the right sales agent
How to Find Commission Only Sales Reps – Testimonials
"I was able to connect with 12 sales agents in a territory we were looking to fill in less than 1 week." – Michelle W (President, Cosmetic Manufacturer)
"We quickly found 3 sales agents to cover our west coast region and immediately began to see an increase in sales." – Ryan L (VP Sales, Plastic Manufacturer)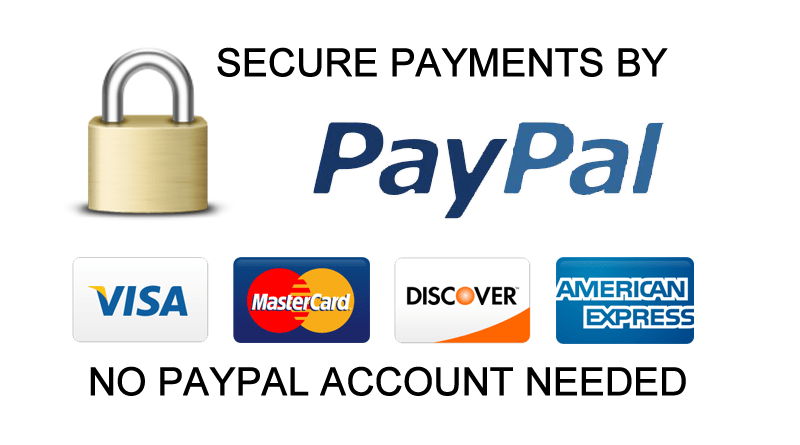 Our 100% Money-Back Guarantee
If you are not 100% satisfied with your purchase for any reason, just let us know, and we'll refund your entire investment.
| Webinar | Price |
| --- | --- |
| How to Find & Recruit Commission Only Sales Agents in 30 Days | $20 |
More Testimonials
"I have been on all 5 sessions and I have enjoyed every one. I have been in B2B sales for 10 years now and have attended training from lots of trainers and your material and delivery is among the best."
"Thank you for the great webinar and for all the helpful tips you've shared. I will use that information well and I know that it will make a positive difference to my business."
"Just want to say that your sales webinars are quite informative. I have already begun implementing some of the ideas you have given me."
"This was a really good webinar – I got a lot of good info from it, much appreciated!"
"Your sessions are too good for any salesperson to miss."
Back to our Webinar and On-Demand Training Videos Main Page
B2B Sales Connections – Helping You Achieve Your Sales Potential!