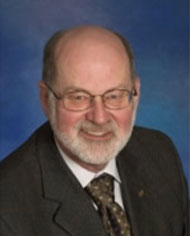 Brian Jeffrey, a.k.a. The Sales Wizard has spent over 4 decades as a sales person, sales manager, consultant, sales trainer, professional speaker, and writer.
He was the co-founder and president of SalesForce Training & Consulting Inc, as well as Salesforce Assessments Ltd. Having sold both those companies, Brian's focus is now on sharing his over 40 years of sales and sales management experience with companies and individuals who want help managing their sales as President of Quintarra Consulting Inc.
Brian is the author of The Sales Wizard's Secrets of Sales Management, and several e-books full of common-sense techniques for sales and for managing the small business sales force. He's also publisher of an e-newsletter for professional sales managers and was a feature columnist for Selling Essentials magazine. He's also the author of over 100 articles on sales and sales management.
Brian has been developing and implementing training programs for business, industry, government and the professions since 1983. An internationally known sales trainer and sales management consultant, his clients range from well-known large national and international organizations to small and medium size local companies.