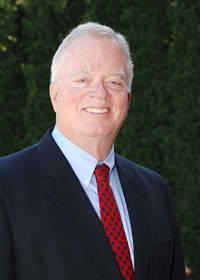 Lee's successful career spanned over 35 years in selling and sales management for a Fortune 500 Company. After retiring he began working and consulting in market research and sales training for companies that wanted to supplement their own efforts in these areas.
His book, 5 Star Selling: From Beginning to Excellence is based on his extensive sales experience in Business to Business (B2B) selling. Lee gets deeply into to the timeless basics of sales in an effort to give inexperienced salespeople a solid foundation for their path forward in this rewarding career. 5 Star Selling also offers many tips for seasoned professionals to add to their arsenal to ensure continued success.
Lee is married with two children. Lee and his wife Jacque spend time between consulting and training contracts enjoying the scenic beauty of America and visiting many of the historic sites exhibiting our national heritage.