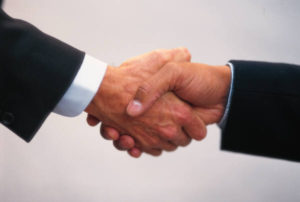 Here is another highlight from my interview with www.socialagendamedia.com.
SocialAgenda Media: "You don't close a sale, you open a relationship if you want to build a long-term, successful enterprise", said Patricia Fripp. What have you learned from your initiatives toward building relationships and trust with your prospects in a way that contributes to your long-term success?
Susan: I define trust as a prospect's belief that you will do exactly what you say you will do, when you say you will do it. Based on my experience and simply put, if a prospect doesn't trust you, he will not buy from you.
The challenge is that often we need to open sales opportunities with prospects that have never heard of us before, let alone trust us enough to buy from us. Therefore, the key question is how can we as sales professionals systematically build trust into the relationship throughout the sales process so that the prospect eventually feels comfortable enough to buy from us. In my opinion, one of the best ways to do this is through the effective use of customer testimonials.
For detailed instructions on how to ask for testimonials and then use them to build trust and increase sales with your customers, check out my webinar video, "How to Build Trust Into Your Sales Process So You Can Sell More Faster!".  As one attendee wrote, "I just wanted to thank you for your great webinars and for teaching to ask "can I quote you".  It's a simple phrase but's its changed my business and has helped me build trust with new and repeat customers. … Thanks again, it's really made a positive difference and yes, you can quote me on that!"
Aim Higher!
Susan A. Enns, B2B Sales Coach and Author of Action Plan For Sales Success and Action Plan For Sales Management Success
B2B Sales Connections
Want to know more sales techniques used by today's top producing sales management professionals? Check out all of our sales and sales management training webinar videos. They are available for instant download and viewing! Watch them as often as you like, whenever you find it convenient, and pause them anywhere to learn at your pace!
"I love the B2B Sales Connections website. It is an amazing resource for anyone involved in B2B selling."