Is there anyone in sales not using email marketing for new lead generation and business development? I receive dozens of these cold emails every day.  Some of them catch my attention as they are well written, and I fit within the targeted audience.  Others, on the other hand, catch my attention for other reasons.  This cold email sequence below would be one of those emails.  In fact, in my opinion, these may be the worst cold emails ever!
The Worst Cold Emails in Sequence
Email 1 – Introduction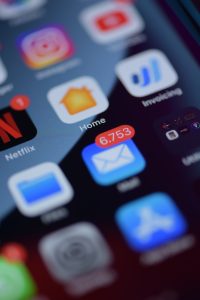 The first email in the sequence started out pretty well. First of all, the recipient was the right person to target. Secondly, the email made an attempt to build a need for the product. It was short, sweet, and to the point. Other than a few spelling and grammar errors, it's not that bad. Please note, I have blacked out any prospect or product identifiers with "XXXXXX" to protect the innocent.
<Prospect Name>
Noticed that you run a XXXXXX program. Since your program Is focused on XXXXXX and XXXXXX, how are your <managers> streamlining this process throughout your entire program?
Many <managers>, Including the XXXXXX use XXXXXX to track XXXXXX on an app without any data entry and are able to share feedback with XXXXXX resulting in increased retention and registration.
As you continue to run your program, think XXXXXX might be able to help?
I can leave a link to my calendar here If you think this is worth exploring:
Email 2 – Follow Up
The first follow up email was sent 6 days later. The spelling and grammar errors are a little more noticeable in this email.
Hey <Prospect Name>
It was rude to ping you without introducing myself at all(that… Or I am just a stereotypical Canadian).
Is XXXXXX Important to you? Would love to chat If this Is at all relevant to you.
Email 3 – Follow Up
The second follow up email was sent 6 days after the first follow up. No product benefits. No "what's in it for you, Mr. Prospect" type statements. In my opinion, this follow up email is basically all about the salesperson, a key determining factor in making this the worst cold emails ever.
But on the bright side, there are no spelling or grammar errors in this one.
<Prospect Name>
I sent you an email about a week ago but did not hear from you…
How would you like to proceed from here?
The Worst Email – The Break Up
And finally, below is the last email in the sequence. There really are no words….
Hey <Prospect Name>
Im worried maybe you were abducted by aliens or you have won the lottery and moved to Bali. Either way unfortunately this will be my final attempt to reach you.
Where should we go from here?
The Worst Cold Emails – The Bottom Line
Many companies are buying into the concept of sending cold emails. There is no doubt that sending automated email on a timed sequence can be very effective for new lead generation and business development.
However in this case, like in other bad email examples I have seen, the content is far too unprofessional to have an impact. In fact, cold emails like these can do more harm than good.
FREE eBOOK!
Attract New B2B Customers Fast and Effectively Using Outbound Lead Generation
Case in point. The recipient of these emails forwarded them to a number of people within the organization. What was the end result? Here is one comment: 'Who is this person and does he know how unprofessional he sounds? I wouldn't purchase a pack of gum from this guy.' Here is another: "I would just mark it spam and delete them."
Want to Prevent Sending the Worst Cold Emails?
Do you want to send better cold emails to generate more sales leads? Obviously you need to write better emails than the ones discussed here. For some great email templates, download our free eBook, Attract New B2B Customers Fast and Effectively Using Outbound Lead Generation from the B2B Sales Connections Free Download Centre.
But email marketing needs to go beyond just a better worded email. You also need to understand one of the biggest reasons why email marketing fails, and how you can easily prevent it. Secondly, don't just send emails. Make them part of a well diversified lead generation program. That means you should follow up after sending your email. Lastly, you should always follow proper business email etiquette.
Remember as Seth Godin once said as quoted in the best email marketing quotes, "Why waste a sentence saying nothing?"
Aim Higher!
Susan A. Enns, B2B Sales Coach and Author
Schedule a free sales coaching strategy session with Susan here.
"… what I can tell anyone, is simply this – If you want to learn and understand sales, talk to Susan."