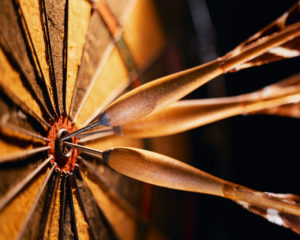 Are you looking for the top tips for small business? Here are actionable ways to help you SCALE-UP your business for faster growth.
Turns out that no matter the economic environment, good advice never changes.
A while back, I attended a Small Business presentation by Diane Buckner. Diane is a Canadian TV journalist whom is best known for her business-oriented reporting, and whom many of us will recognize as the lady who introduces the "Dragon's Den" on TV.
Here are Diane's ten top tips for small business from her presentation. To my mind they are the same as the top tips for successful sales too. More importantly, they are as relevant in the new business world we now operate in since the COVID-19 pandemic as they were in the year she gave her presentation.
Diane Buckner's 10 Top Tips for Small Business
10 – Tuned in to trends – Use of "Twitter" and other Social Media.
9 – Talk about what you are good at – Stay on a positive note at all times.
8 – Tough times are not always bad times. It opens the door for new methods of creativity.
7 – PASSION – you must have a passion for what you do – without losing sight for what is practical.
6 – Be Brief –Be conscious of knowing when to speak and when to shut up.
5 – Show Respect – even if people don't agree with you.
4 – Address the needs of the people you are soliciting.
3 – It is just as important to know your weaknesses as it is to know your strengths.
2 – It is important to work hard – but not too hard. Maintain an even keel.
1 – PERSISTENCE – Stick with the plan – Never give up.
Putting Business Tips into Action
We've all got 24 hours in the day to make things happen. So why is it a very small group of people are more successful than others? In a word; ACTION.
So here are 6 key tips to act on to help you SCALE-UP your business for faster growth.
6 Tips to SCALE-UP Your Business
Innovate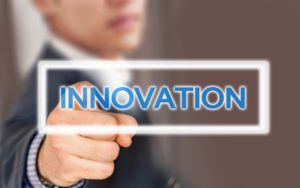 Ask yourself; "how is everyone else doing things in my space," and then consider all the ways you could do it differently. For example, I know many business coaches who will only meet face to face with their clients. Yet, more and more business people would rather have a virtual meeting on the phone or by Skype to save time and reduce costs. One of the worst cop-outs in business is saying "we've always done it this way." Product innovation can cost tens, if not hundreds of thousands of dollars to accomplish whereas personal innovation can be free and implemented on the spot. Look to be unique if you want to be successful.
Automate
Look at those parts of your business processes you can automate immediately to save time and resources. I use an online booking calendar to eliminate the back and forth phone calls and emails needed to set up meetings. I use voice recording software that allows me to dictate blogs, emails, text messages, articles and letters instead of writing them out by hand. I have a few other key business automation tools to help maximize my time. Simply put, I save hours and hours each week because of the automation I use.
Delegate
If your hourly billable rate is $50, $100, $200 or more then hire people to work on anything that is not part of your revenue-generating activities. For example, bookkeepers, virtual assistants, lead generators, social media support, website updates, and writing. Anytime you can delegate lower-cost work to someone else it will free up time for you to do the tasks that make you the most money and help to grow your business.
Eliminate
Stop doing things that are a waste of your time. I consistency see people attending networking events just to support their friends with no hope of ever generating any business out of the process. Stop your time wasters NOW! Make a list of all the things you do each day, week and month and then eliminate the activities that are not necessary for your business growth or success.
Replicate
Once you have your system in place you can now replicate all the parts that are necessary for growth. If it takes 4 hours of prospecting each week to find new customers, then set aside that much time each and every week. Find out what works and keep doing those things until you need to make a change.
Concentrate
As you begin to see incremental growth and success you will need to focus on your systems and processes. If an area of your business is causing challenges then go back and review how you can innovate, automate, delegate, or eliminate the bottlenecks so you can get back on track.
As Michael Gerber, author of The E-Myth said; "In order for a business to work it must become a system." Your goal should be to create a repeatable system in order to scale-up your business.
Another Top Tip for Small Business – It's Time to Stop Cutting & Start Selling!
The National Post, Profit Magazine and Canadian Business Magazine have all reported that companies who continued to invest in sales and marketing during a recession acquired more customers and emerged in a stronger position than companies who decreased their marketing efforts. Let's face it you can't cost cut your way to prosperity.
We all know there is a need to cut expenses in order to weather this economic storm. Sure you can stop the business lunches with little impact or try using recycled ink and toner as another method. However, there are areas where you need to show momentum and leadership if you want your company to survive and prosper.
Don't Go Dark!
"Going dark" is the term generally used for companies who stop spending on sales, marketing and advertising. But the same phrase can be applied to the communication you are delivering to your employees through both word and action. Your employees are most often the front line between your company and your customers. Are you delivering a positive message to your people that you are a strong? Or are you sending the message they may not have their jobs for long at the rate you are going? If your employees think the company is in trouble and you don't show the strong leadership required to change this mindset, then you are in trouble.
The Top Tip for Small Business
We keep hearing the mantra to cut expenses. What's left to cut? The new battle cry from companies who are going to survive will be "make sales". People and companies are still buying. But the question now becomes; "if not from you then from whom?" If you do not continue to drive sales and market your products or services, your competitors will take advantage of any mistakes you make and attack your customer base.
Now is the ideal time to look at how technology can be employed to reduce your costs and improve your revenues. For example, don't fly your salespeople to training sessions or sales meetings. Invest in on line systems, webinars and conference calls. You can often accomplish more in a few hours of well focus training than taking your people out of the field for a few days at a very high cost and lost selling time.
Top Tips for Small Business – Economic Downturns Create Opportunities
An economic downturn often breeds innovation, and creates ways for companies with strong leadership to do more with less. Everyone at your company should be focused on doing everything possible to find new customers, new products and new opportunities. Every employee in your company is a potential sales person not an expense. To paraphrase Charles Darwin, it's not the strongest nor the most intelligent that survives, it's the one most adaptable to change.
Want More Top Tips for Small Business
For more quick sales tips and daily motivational quotes, follow our LinkedIn Company page, or check out the B2B Sales Connections Free Sales Resource Centre.
Looking for more ideas to generate more leads, reduce the buying cycle and close more business, then download our free eBook, Attract New B2B Customers Fast and Effectively Using Outbound Lead Generation from the B2B Sales Connections Free Download Centre.
Thanks to my colleague for sharing this as there are lessons in it for us all. After all, as Oscar Wilde once said, "The only thing to do with good advice is to pass it on. It is never of any use to oneself."
Aim Higher!
Susan A. Enns, B2B Sales Coach and Author
Schedule a free sales coaching strategy session with Susan here.
"… what I can tell anyone, is simply this – If you want to learn and understand sales, talk to Susan."