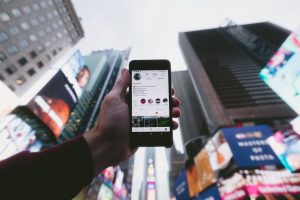 If you want to find the best jobs, you need to look where the recruiters are posting their available positions. These days that means you need to check the online social media, and you need to know what social networks do recruiters use most.
What Social Networks do Recruiter Use to Advertise
So which social networks do recruiters use most? Check out this Recruiter Survey by Infographic to find out. The answer may surprise you. I'll give you a hint though. You should join our LinkedIn Group.
In fact, around 72% of recruiters use LinkedIn when hiring new talent. So if you are looking to make a career change, you had better update your Linkedin profile to attract the right leads.
For more sales career advice that will actually help you find your perfect sales job, check out our webinar video, How to Find Your Dream Sales Job. It's helped many sales professionals through this process. In fact, a recent testimonial said "With (his) coaching and his help improving my resume I am getting on average 3-4 calls a day. It's insane. I know which jobs to definitely pass up but there are some "interesting" opportunities coming my way."
FREE DOWNLOAD!
How to Write an Effective B2B Sales Resume (With Template and Example)
Don't Wait for the Recruiter to Find You
Even though Linkedin is the social network that recruiters use most, don't wait for your perfect job ad to appear. You need to go out and find it. In fact, for every job ad that you see, there are another 7 to 9 other jobs available that you don't know even about. Are you accessing this hidden job market? This video will give you 5 steps to show you how.
Are You Looking to Make a Career Change?
Are you looking to make a career change? For detailed instructions, step by step, on how to find your perfect sales job, (and by perfect, we mean perfect for YOU), check out our eBook, How to Find Your Dream Sales Job – The future is yours to create! How to write a resume to grab the attention of sales recruiters, a gender neutral cover letter template, what you need to include in your LinkedIn profile, how to prepare for a sales interview, what to wear, how to access the hidden job market, how to evaluate a job offer, how to resign from your current job …. IT'S ALL IN THIS BOOK!
Aim Higher!
Susan A. Enns, B2B Sales Coach and Author
Schedule a free sales coaching strategy session with Susan here.
"… what I can tell anyone, is simply this – If you want to learn and understand sales, talk to Susan."