Do you use LinkedIn as part of your lead generation strategy for business or for a new job prospects? Are you having trouble developing your profile page? Not sure what to include without sounding salesy? Then you need this expert advice on how to make a great Linkedin Profile.
If you are looking for ideas on how to UP your LinkedIn game check out this video with Leslie Hughes of PUNCHMEDIA. Leslie and I discuss proven techniques that will help you connect with your ideal clients and potential employers.
In this edition of Let's Talk Business, Leslie Hughes, a LinkedIn expert who has appeared on TV and at conferences across North America, shares her secrets to success to improve your LinkedIn presence. Whether you are using LinkedIn to generate leads for business or for a new job, you need to watch this video.
More Tips on How to Make A Great Linkedin Profile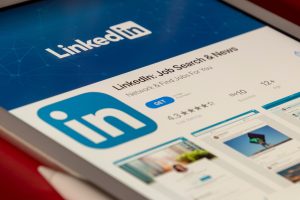 How can you improve your presence in social media, especially in professional networks? The first thing to do is create a complete and detailed profile. Then, you must add all your previous work experience. Briefly describe your responsibilities in each of the companies for which you have worked. Just 2-3 lines will be more than enough. Employers don't want to waste their time reading all of your daily tasks.
The most important thing is to add key achievements that speak for themselves. For example, if you're an Accountant. Your future employer will like to know how you contributed with annual projections and taxes.
Good spelling is an essential part of every profile. If a candidate doesn't even know how to write, the company will lose all interest in them. So be sure to double-check every time you update it.
Start creating a list of contacts and follow the companies that you are interested in on your different social networks. This way, you will make yourself known.
The Bottom Line
In this new digital era, it is essential to leave our mark and make a difference by standing out among other candidates. Remember that having a digital identity is the new cover letter. So spend a day updating all your profiles as you would do with your résumé.
Looking for more ideas to generate more leads, reduce the buying cycle and close more business? Then download my free eBook, Attract New B2B Customers Fast and Effectively Using Outbound Lead Generation from the B2B Sales Connections Free Download Centre.
Aim Higher!

Robert J. Weese, B2B Sales Coach
Schedule a free sales coaching strategy session with Robert here
"When you lead a struggling sales division from the brink of closing to over $7.4 million dollars in annual sales you can be confident, Robert knows how to engage customers and build sales."
Whether it's accelerating your LinkedIn networking, creating an email drip marketing campaign, making your introductory phone calls, or a combination of the above, B2B Sales Connections develops the most effective lead generation program, customized for you to grow your business.