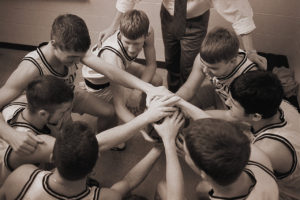 Should you hire a sales coach? If professional athletes use coaches, so should professional salespeople!
Selling and Sports Comparison
Selling has been compared to sports for years.  So much so, that sales people have even often been called the elite athletes of the business world. 
The reason for the comparison probably stems from the fact that both professions are performance based, and that the incomes earned in each are in direct proportion to the ability to consistently over achieve.
So why is it in sales, we don't do everything that professional athletes do to maximize our performance? If they use advice from expert coaches to help them earn incredible incomes, shouldn't we?
Can You Benefit From a Sales Coach?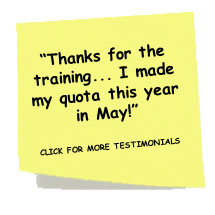 Everyone, regardless of their experience or skill level, can benefit from having access to expert guidance. Professional athletes use coaches to ensure they continue to perform at their best and amateurs use coaches to help them breakthrough. Coaching helps in business as well. According to an independent business study conducted by Canadian International Bank of Commerce (CIBC), companies who use coaching or mentoring have a growth rate that is 76% faster than companies who do not rely on outside help.
I personally have been lucky enough to have a few coaches and mentors over the years. Regardless of the role they played in my life, the bottom line is that I would not have achieved the success I have without them in my life to guide me along the way.
The relationship with your coach doesn't have to be formal. Your mentor could be a senior sales person in your office, your manager or a parent. He or she could be a sales trainer hired by your company, or be part of an online networking or local business mastermind group. It really doesn't matter where you find your coach, the point is to find one!
What to Look For in a Sales Coach
Once you have decided that you should hire a sales coach, the next step is to find one. Keep in mind, you just don't want any coach, you want the right coach.  
Lisa Larter, an internationally renowned social media and business consultant wrote an excellent blog post, Three Ways to Pick the Best Coach for You.
To summarize, Lisa states the three criteria you need to look for in a coach are:
Have they done what you want to do?
Do they have a reputation for being able to transfer skill?
Do you like them?
Follow these guidelines and you really can't go wrong in choosing your mentor.
Lastly, as the old saying goes, you can lead a horse to water, but you can't make him drink. Even the best coach in the world can't win a game unless his athlete follows his or her guidance. Your coach won't change your life, you will!
Mentors can play such an important part of our lives, both personally and professionally. Take the time to seek out someone who can inspire you, guide you and teach you. You will only be more successful as a result.
If you would like to know more information on how B2B Sales Connections can help you achieve your sales potential, check out our Coaching Services.  As one client recently stated, "Our company hired Susan in mid 2011 as our sales coach. I have been working with her since then. She has helped me make more appointments, close more deals and make more money. The 3 most important concepts in sales. I would recommend any sales force hire her to help boost business sales and build trust and integrity with your clients." You can read this client's full coaching testimonial blog post here.
Should YOU Hire A Sales Coach?
Want more information? Not sure if sales coaching is right for you? Want to chat with your coach to see how we can help? Let's have a 15-minute chat to discuss how we can help. There is no cost for the call, and we promise to provide you 2-3 valuable ideas that will help you immediately. Book Your Free Strategy Session Here
Remember as Arnold Glascow once said, "Success is simple. Do what's right, the right way, at the right time."
Aim Higher!
Susan A. Enns, B2B Sales Coach and Author
Schedule a free sales coaching strategy session with Susan here.
"… what I can tell anyone, is simply this – If you want to learn and understand sales, talk to Susan."
Do you have a question about sales? You're not alone.  Most salespeople have questions like this on how they can sell more. For the right answers, check out my book, Ask the Sales Coach-Practical Answers to the Questions Sales People Ask Most.