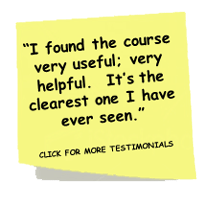 For a sales training program to be successful, it must go beyond learning features, benefits and product specifications while sitting around the boardroom table.
Sales training must include the tools that will help your sales team sell and it must include an implementation plan so that they can start selling now! We don't use training programs based on theory, we use proven techniques based on action.
After all, do you want ideas, or do you want results?
Action Based Sales Training
Compare your sales department to a professional sports team. You would not train a pro sports franchise by inviting a "facilitator" to talk to your athletes about how to play the game, and then send them into competition and expect them to be successful. So why do that with your sales training?
Studies show the average person forgets 90 percent of what they hear in a lecture based training program. If you want to improve your sales team's revenue and your company's profits, then you need to change the way you deliver sales training!
Our Action Plan for Success training courses are quite unique in their format and application as they use what we call action based sales training: a unique approach with four specific elements that must be combined in order to be successful:
Sales Training Materials: The materials are based on over 50 years of successful B2B sales and sales management expertise. They have been used over and over to achieve outstanding sales results with many different sales professionals. Quite simply, we use proven methods that produce measurable results.
Practical Application Exercises: We don't just talk about sales theory, we actually give the participant useable sales tools that will make their lives easier and help them to sell more. They will actually put the provided tools into practice each week of the 4 week program. The teaching techniques used are very similar to those used by the best sports coaches.
Ongoing One on One Coaching: Each participant has ongoing access to our qualified trainers for support via email and Skype. We want you to succeed, so if you or a member of your team has a question, we're here to help.
Testing: This ensures that the material has been understood and put into practice. Also, successful completion of the exams earns the participant the designation of being B2B Sales Connections Accredited.
Because of the successes of our trainees in the past, we are confident we can help your team achieve their sales potential. Using our unique sales tool generators and workbooks, your team will not only learn the theory, they will also put it into practice on a daily basis to achieve positive, measurable results.
Sales training programs must be more than just time out of the field, they must actually produce results!
Want more information? Not sure what training program is right for you and your organization? Want to chat with a b2b sales expert to see how the right program can help? Schedule a free strategy session with your B2B Sales Coach here. The meeting is free and there is no obligation to purchase.
Or if your prefer, contact us by email here.
Action Based Sales Training – Proven Methods That Produce Measurable Results