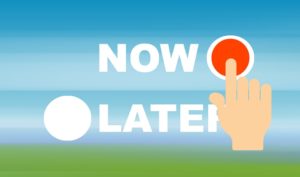 Have you found yourself saying "It's summer. No use in job hunting now." Stop! The summer months are a great time to continue your job search.
Companies are always looking and yes the numbers might drop in the summer, but this provides serious job searchers with an advantage. If the number of people actively looking drops during this time then the number of competitors for that job has also dropped. This provides a great opportunity for job seekers who keep looking.
It may be a little trickier to schedule interviews and it may take longer for a company to make a hiring decision around the summer vacation schedules, but stick with it because you could be very glad you did. Many companies hire in the Fall and the smart ones are gathering resumes and candidate profiles right now so they will be ready to hit the ground running come September.
Here are some other great summer job search tips from monster.com
Capitalize on Seasonal Events: Summer festivals, barbeques, weddings and other gatherings that can be a perfect time to connect and network. Use these personal and social gatherings to let people know you are looking to make a career change.
Be patient and consistent when leaving messages: Receptionists and other gatekeepers take vacations, too. You may get lucky enough to connect with that hard-to-reach hiring manager while other job searchers are waiting until September.
Keep a Job Search Schedule: Even if it is just an hour a day, put structure in place to for your summer job search.
Build a Network: Connect with other job searchers and share information on who's hiring. A job opportunity not right for you may be perfect for someone in your network, and vice versa.
Take Stock of Your Resume and Skills: Summer is the perfect time to assess and update your resume and skills. Perhaps take a class or two in the summer. Not only will you be improving your skills, but you can network with your classmates.
Get Outside: Helping your neighbours with some outdoor home improvement projects? While you're doing that, share that you're job hunting and tap into someone else's network.
The best sales representatives don't wait for prospects to come to them, they go out into the marketplace and find them. If you want to make a career change and are thinking of waiting until the lazy days of summer are over to start your job search, remember what Abraham Lincoln once said; "Things may come to those who wait, but only what's left behind by those that hustle". More motivational quotes here.
For a free template you can use to track your job search, visit the B2B Sales Connections Free Download Centre! While you're there, download our free whitepaper, How to Write An Effective B2B Sales Resume.
Aim Higher!
Susan A. Enns, B2B Sales Coach & Author,
www.b2bsalesconnections.com, www.linkedin.com/in/susanenns, or www.twitter.com/SusanEnns