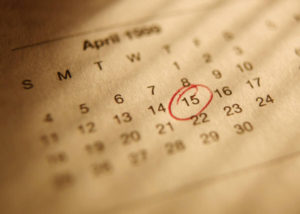 If you follow me on Twitter or our LinkedIn group, you know that I regularly post quick sales tips.  In fact, I think that's one of the main reasons why Kast selected B2B Sales Connections as one of The 19 Sales Groups You Should Join On LinkedIn.
I post so many quick sales tips that I am often asked if I had to pick one sales tip that would have the most impact on results, what would it be?  My answer is always the same.
What is my best quick sales tip?
My best sales tip is if you are not using a CRM (Customer Relationship Management) system, start. If you do and your contacts are only organized alphabetically like the phone book, reorganize it chronologically. Over the past 29 plus years, any time I have worked with entrepreneurs and sales people to change their filing method of contacts from alphabetical to the date of next contact, follow up activities, and more importantly sales results improve dramatically!
If you would like more information on how to design a CRM system that will maximize your sales results yet will only take minutes per day to manage, download How to Design a CRM System from the free B2B Sales Connections Free Download Centre.
Remember as Bob hope once said, "I've always been in the right place and time. Of course I steered myself there."
Aim Higher!
Susan A. Enns, B2B Sales Coach and Author of Action Plan For Sales Success and Action Plan For Sales Management Success
B2B Sales Connections
Want to know more sales techniques used by today's top producing sales and sales management professionals? Check out all of our sales and sales management training webinar videos. They are available for instant download and viewing! Watch them as often as you like, whenever you find it convenient, and pause them anywhere to learn at your pace!
"I love the B2B Sales Connections website. It is an amazing resource for anyone involved in B2B selling."