Do you want to know how to become a more productive sales rep? Then free up more time to sell. Here are some great ideas to get you started.
How to Become a More Productive Sales Rep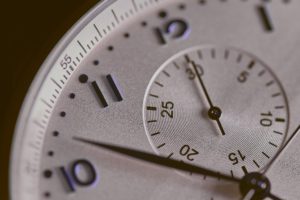 I was once asked by a sales representative who had made a New Year's resolution to become more productive if I had any ideas that would help. After some reflection, I could not think of a better resolution to make than to free up more time to sell!
Studies show that salespeople spend as little as 25 percent of their time selling, with the rest being spent on things such as travel, administration and service. That is actually only ten hours of selling time a week, or only 500 hours per year. If you have a $1 million quota, your selling time is worth $2,000 per hour!
How to Free Up More Sales Time
More Ideas to Become More Productive
One of the best ways to become more productive is to automate routine tasks. For example, the first year I automated my follow up file system, my sales increased by more than 20 percent because I freed up enough time to do one more sales call a day. Proposal templates, automatic price calculators and automated sales reports are just a few other ways to automate. For more ideas, check out the B2B Sales Connections Automated Sales Tools. Virtually anything you or your sales team does over and over again can be automated, freeing time to spend on more profitable activities like selling.
You should also delegate non-selling tasks like administration or service issues. If you handle them yourself, before you know it, the whole day is gone, and you haven't even picked up the phone! As a sales professional, you are the quarterback of the team, not the whole team.
Lastly, work your territory geographically by booking your appointments in the same geographical area each day. Time spent traveling in your car is unproductive, so minimize it!
For more ideas to work smarter and not harder, download, How Sales Reps Should Organize Their Time from the B2B Sales Connections Free Download Centre.
FREE DOWNLOAD!
How Sales Reps Should Organize Their Time (With Template and Example)
How to Become a More Productive Sales Rep – The Bottom Line
Remember, when you become more productive, every hour freed for selling earns you $2000! Can you think of a better investment? I can't! 
Aim Higher!
Susan A. Enns, B2B Sales Coach and Author
Schedule a free sales coaching strategy session with Susan here.
"… what I can tell anyone, is simply this – If you want to learn and understand sales, talk to Susan."
Do you have a question about sales? You're not alone.  Most salespeople have questions like this on how they can sell more. For the right answers, check out my book, Ask the Sales Coach-Practical Answers to the Questions Sales People Ask Most.