Should you offer free trials of your product before your customer buys? In some industries, it is common for prospects to request free, on site trials of the product before they make their purchasing decision. Whenever possible, regardless if it is commonplace in your industry, do not agree to these trials. Here's a better way to handle this sales situation.
Some Industries Don't Allow Free Trials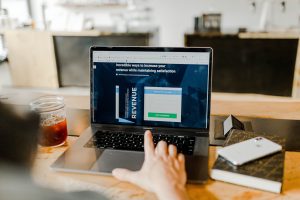 The dealership would certainly not allow you to drive a car for a month before buying it. Nor would a real estate agent allow you to live in the house before you bought it.
Sometimes, prospects use these free trials as a way of getting free use of a machine for an extended period of time, without ever having the intention of actually purchasing. Think about it. What if there are six possible suppliers and each offers one month free trial. Now the prospect just got a free machine for half a year! Even if this is not the case, the prospect should be able to make a decision without an extended on site trial.
A Better Sales Strategy
A better strategy for these situations is a limited time conditional order. Conditional orders are a very effective way to ensure that you are working with a serious buyer.
'Yes, Mr. Prospect, you can try this equipment before you purchase. I will post date my sales contract for one week. After that time, if the product has done what we promise it to do, we will exercise it. If not, we will tear it up. Does that sound fair?'
FREE eBOOK!
How to Validate Your Buyers and Close More Sales Faster
If the customer says no to this, chances are he was not ready to buy at the end of the free trial demonstration anyway. However, if the sales process has been followed, including the most important step in the sales process, a thorough fact find with a properly fit solution, chances are that the customer will say yes. Then your trial is not merely an on site demonstration for a prospect, it is actually operator training for a customer!
Should You Offer Free Trials – The Bottom Line
The bottom line is that no matter what, don't say yes to free trial requests. Although you may be tempted, the fact is that according to the Harvard Business Review, free trials often fail to convert customers to paying ones. So why bother?
Do prospects often ask for free trials? Of course they do. They are conditioned over time to ask. So don't be suprised by it. Expect it. The key as a sales professional is you need to learn how to properly respond to free trial requests the same way you need to know how to respond to price negotiation requests.
Aim Higher!
Susan A. Enns, B2B Sales Coach and Author
Schedule a free sales coaching strategy session with Susan here.
"… what I can tell anyone, is simply this – If you want to learn and understand sales, talk to Susan."
How do you ask for referrals? What's the best time of the day to cold call? How do you handle the "I'm happy with my current supplier" objections? How should sales people organize their time? Do you have questions about how to sell more? Then check out Ask the Sales Coach – Practical Answers to the Questions Sales People Ask Most.