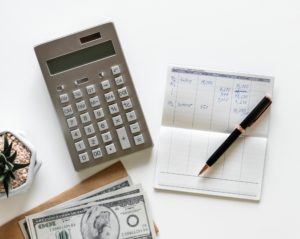 Ever hear your sales manager or sports coach say, "Go out there and give it 110 percent!"? Ever hear the giving it 110 percent joke that goes with it?
I received this in an email from a friend of mine. Not only did I find it very funny, but I also found it very relevant in today's business world. I don't know who wrote it originally, but I understand it was two math teachers with a combined total of 70 years experience. If I ever do find out who wrote it, I certainly would shake their hands!
The Giving It 100 Percent Joke
So what is the giving it 110 percent joke anyway? Speaking from a strictly mathematical viewpoint…the joke goes like this:
What makes 10%? What does it mean to give MORE than 100%. Ever wonder about those people who say they are giving more than 100%? We have all been to those meetings where someone wants to give over 100%. How about achieving 103%? What makes up 100% in life?
Here's a little mathematical formula that might help you answer these questions:
If:
A B C D E F G H I J K L M N O P Q R S T U V W X Y Z
is represented as:
1 2 3 4 5 6 7 8 9 10 11 12 13 14 15 16 17 18 19 20 21 22 23 24 25 26
FREE DOWNLOAD!
Email Template to Start Stalled Prospects
The New Business Math
Then:
H-A-R-D-W-O-R-K
8+1+18+4+23+15+18+11 = 98%
K-N-O-W-L-E-D-G-E
11+14+15+23+12+5+4+7+5 = 96%
A-T-T-I-T-U-D-E
1+20+20+9+20+21+4+5 = 100%
But:
B-R-O-W-N-N-O-S-E-R
2+18+15+23+14+14+15+19+5+18 = 143%
And
G-R-O-S-S-E-X-A-G-E-R-A-T-O-R
7+18+15+19+19+5+24+1+7+5+18+1+20+15+18 = 192%
The Real Life Sales Lesson
So, that's it. The giving it 100% joke explained. From it, one can conclude, with mathematical certainty, that while hard work and knowledge will get you close, attitude will get you all the way there. 
As for the rest, always think twice when someone says they will give you 150%!
For more on the lighter side of sales, check out the 75 Best Sales Jokes. Remember, as the old saying goes, laughter really is the best medicine.
Aim Higher!
Susan A. Enns, B2B Sales Coach and Author
Schedule a free sales coaching strategy session with Susan here.
"… what I can tell anyone, is simply this – If you want to learn and understand sales, talk to Susan."
Do you have a question about sales? You're not alone.  Most salespeople have questions like this on how they can sell more. For the right answers, check out my book, Ask the Sales Coach-Practical Answers to the Questions Sales People Ask Most.