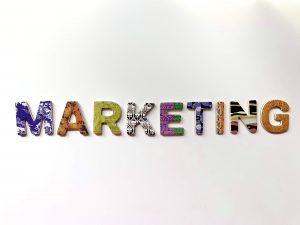 What is educational marketing? Simply put, educational marketing is a marketing process that educates your prospects on the value of doing business with you.
Why Educational Marketing?
In most industries at any given time about 3 percent of buyers are actively looking for your product or service. About 7 percent more are open to your product or service but not actively looking for you or a competitor. This means that conventional "intercept" marketing, things like advertising programs, cold calling, email blasts, networking and the like are lucky if they entice even a small fraction of potential customers.
Face it. If you are an entrepreneur or small business owner you need to face facts. You can't afford to be spending too much time and money in areas that have less than a 10 percent chance of success. The new reality is most people are not being drawn into conventional marketing message and techniques.
Compound this with recent studies that show between 80-90 percent of people begin their search for products or services on-line. You can be wasting a lot of time and money on ineffective marketing programs.
"80-90% of people begin their searches for new products or services on line" – Can they find you?
There's a better way to attract prospects that is low cost or no cost and can produce better results. It's called Educational Marketing and in most cases it's free. 
How Does Educational Marketing Work?
How does educational marketing work. It's quite simple. You provide free valuable information to your target market. That begins to build a relationship with them based on your knowledge or expertise in the field. The prospects get to know you. They learn what you stand for. You build your reputation through your website, newsletters, webinars, whitepapers or seminars. They invite you to communicate with them when they "opt-in" to your marketing programs and become open to your message.
When they decide it is time to investigate how your solution can solve their problem, they already know and trust you. This results in pre-qualified customers who approach you directly. It means you aren't always chasing after suspects and prospects that may never buy. It's simple, less expensive and more effective for most small businesses than cold calls, email campaigns and other intercept marketing methods.
An example is a client of mine in the business technology field. They were blasting out hundreds of emails a day with less than half a percent response rate. Only a small fraction of that number ever made it to the prospect stage. We then changed their message. By offering a free white paper, "How Print Software Can Reduce Your Print and Paper Costs", they immediately saw a turn around. Over 12 percent of the target emails requested the white paper and everyone of them was a qualified lead.
Great Content Needs to Be Distributed to be Seen
A thorough content and educational marketing strategy is essential for a B2B business to grow. Oftentimes however, the content distribution is often overlooked as part of the game plan. Second Eclipse has put together the ultimate guide on how to distribute your content for B2B companies. It's worth checking out.
If you would like to learn more about how to create an Educational Marketing Program that can help you generate more leads, contact me directly.        
Looking for more ideas to generate more leads, reduce the buying cycle and close more business? Then download my free eBook, Attract New B2B Customers Fast and Effectively Using Outbound Lead Generation from the B2B Sales Connections Free Download Centre.
Aim Higher!

Robert J. Weese, B2B Sales Coach
Schedule a free sales coaching strategy session with Robert here
"When you lead a struggling sales division from the brink of closing to over $7.4 million dollars in annual sales you can be confident, Robert knows how to engage customers and build sales."
Whether it's accelerating your LinkedIn networking, creating an email drip marketing campaign, making your introductory phone calls, or a combination of the above, B2B Sales Connections develops the most effective lead generation program, customized for you to grow your business.