Wondering what to include in your email signature? Here's what sales reps should include, and how you can turn your signature into a sales and marketing tool.
Your Email Signature Should Include the Right Information!
The main purpose of your email signature, especially when you are in sales, is show the recipient of your message how to contact you when they need to. According to Mailchimp, you signature could also include disclaimers, calls to action, and even your pronouns to name a few items. However the bottom line is, your email signature is where your prospects will look first when they want to contact you.
Include All Your Important Contact Information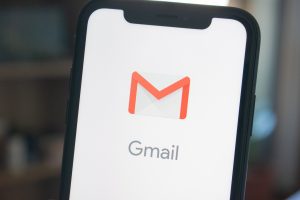 Use an automated signature for your emails that includes your return email address and your phone number, at the bare minimum. You could also include any other contact information that your feel is important, like your website address and links to your social media feeds.
The key is to keep it simple though, and always include the most important contact information as text. Most people now read their emails on their smart phones. If all your contact information is only in an image file, they may not find it when they need it because they have the downloaded images feature turned off on their phones to save download time.
Simply put, don't make your prospect hunt for your contact information when they find something in your email that makes them want to connect with you immediately.
How to Use Your Email Signature as Marketing and Sales Tool
Your email signature can be a great marketing and sales tool as well. Do you have monthly specials? How about a new product launch? You can create a sense of urgency with your prospects if you do the right headline in your email signature. Nothing too long, just a one sentence teaser that entices the prospect to think, "Tell me more!" is what you want.
FREE DOWNLOAD!
Email Template to Start Stalled Prospects
Salespeople Need Social Media Signatures Too!
Don't forget to add a signature to your social media messages too. The key is to keep it simple and easily accessible. For example, I have Word file that I use where I copy my LinkedIn message signature from to paste it after each LinkedIn message. It includes my name, website address and a one line testimonial quote.
For more ideas on what what sales people should include in their email signatures, check out these 10 email signature examples and templates.
Remember, as Stefan Molyneux once said to ask yourself, "There is no key to open the heart of another – except curiosity." More motivational quotes.
Aim Higher!
Susan A. Enns, B2B Sales Coach and Author
Schedule a free sales coaching strategy session with Susan here.
"… what I can tell anyone, is simply this – If you want to learn and understand sales, talk to Susan."
Do you have a question about sales? You're not alone.  Most salespeople have questions like this on how they can sell more. For the right answers, check out my book, Ask the Sales Coach-Practical Answers to the Questions Sales People Ask Most.