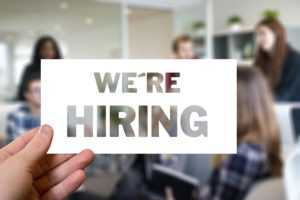 It is estimated that the hidden job market, or those jobs that are not advertised, is anywhere between 75-95% of the total number of jobs available. That means, for every job ad that you see, there are another 7 to 9 other jobs available that you don't know even about. Therefore, instead of waiting to for your dream job to be advertised on the internet, you need to go out and find it instead.
Here is a five step process to take charge of your job search and actively go out and find your next career opportunity:
Choose five companies you want to work for.
Pick up the phone and call Human Resources, the Sales Manager or both and introduce yourself.
Whether they have any openings or not, send them a resume to keep on file in case something opens up.
Follow up regularly, even as often as every three months.
Pick five more companies and repeat the process.
For a free template you can use to track your job search, visit the B2B Sales Connections Free Download Centre! While you're there, download our free whitepaper, How to Write An Effective B2B Sales Resume.
The best sales representatives don't wait for prospects to come to them, they go out into the marketplace and create them. If you are entering the job market, and making yourself "your product", you have to do the same! As Gary Wood once said, "Don't wait for your ship to come in, swim out to meet it!". More motivational quotes here.
Aim Higher!
Susan A. Enns, B2B Sales Coach & Author of Action Plan For Sales Success
B2B Sales Connections
For more sales career advice that will actually help you find your dream sales job, check out our webinar video recording, "How to Find Your Dream Sales Job".  It's available for instant download and viewing. Watch it as often as you like, whenever you find it convenient, and pause it anywhere to learn at your pace!
Or join us for our job search coaching. We have helped many sales professionals through this process. In fact, a recent testimonial said "With (his) coaching and his help improving my resume I am getting on average 3-4 calls a day. It's insane. I know which jobs to definitely pass up but there are some "interesting" opportunities coming my way."
Click here to view our current b2b sales job postings. New sales jobs and independent sales agent opportunities added every week. Multiple locations in Canada & USA.