I have been asked many times as to what I think are the best sales jobs. My answer is always the same. 'I can't answer that for you; only you can.'
What is the Best Sales Job for You?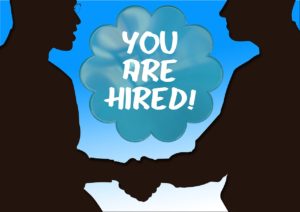 The best sales jobs depend on you and what you are looking for. We are all individuals. What one person considers as important for their career choice is completely different than what someone else considers important.
Before you start sending out a bunch of resumes and applying for jobs, you need to decide what you are looking for. In other words, you need to define your dream sales position. Seriously, do you really know what your dream sales job looks like?
To answer that question, start by making a list of all the considerations you want to look at. This could include many things like:
your base salary requirements and total income expectations
the job's geographic location
the maximum time you're willing to commute to get there
future career and growth opportunities
the type of product being sold
your target industry, etc. 
What Is The Right Sales Job for You
There is no limit to what should be included because you are identifying what is important to you when making a career choice.  Anything and everything that you feel is important to consider should be listed.
Next, in a column beside your decision criteria, rank each item on your list as either a 'must have' or a 'nice to have'. In doing so, not only have you created your ideal sales position definition, more importantly you now have a method to evaluate your opportunities so you can recognize it when you see it.
FREE DOWNLOAD!
Job Search Tracking Worksheet
To help you define your ideals sales position, download our Free Ideal Sales Job Definition Worksheet from the B2B Sales Connections Download Centre. While you are there, be sure to also download our Job Search Tracking Worksheet to help you track your entire job search process.
When you are looking to make a career change, be persistent and don't settle for less than you want. As Dolly Parton once said, 'If you want the rainbow, you gotta put up with the rain.'
Once you know what the best sales job for you is, it is just a matter of creating a plan of action to find it.
Where To Find The Best Sales Jobs
My mentor once told me, 'when you are good in sales, you are never unemployed.' The longer I am in the field, the more I realize how true that is.
Professional sales people are always in demand in the employment marketplace, however if you are looking for the right sales job, you still need to know where to look.
First you need to find the best job sources for your position. If you are in sales, search for sales job boards and recruiters, if you are in accounting, search for accounting job boards and recruiters etc. The more specialized the source to your chosen field of work, the better your job search results.
Also, don't put your job search eggs all in to one basket. Not every job source is going to list every opportunity, even if they are focused on your chosen field. You should register with a number of different recruiters, as well as a number of different job boards.
To help you get started, check out the Canada Job Directory. It has an excellent list of specialized job boards for sales and marketing.
Where to Start Looking
If you are a b2b sales professional and are considering a career change, be sure to check out the new and improved B2B Sales Connections Job Board. You can search thousands of jobs for any location from all over the internet. You can even create job alerts to have the latest sales jobs delivered right to your inbox!
Lastly, did you know for every job ad that you see, there are another 7 to 9 other jobs available that you don't know even about? Are you accessing this hidden job market? This video will give you 5 steps to show you how to take charge of your own job search.
After all, the best sales representatives don't wait for prospects to come to them, they go out into the marketplace and create them.
Aim Higher!
Susan A. Enns, B2B Sales Coach and Author
Schedule a free sales coaching strategy session with Susan here.
"… what I can tell anyone, is simply this – If you want to learn and understand sales, talk to Susan."
Are you looking to make a career change? For detailed instructions, step by step, on how to find your perfect sales job, (and by perfect, we mean perfect for YOU), check out our eBook, How to Find Your Dream Sales Job – The future is yours to create! How to write a resume to grab the attention of sales recruiters, a gender neutral cover letter template, what you need to include in your LinkedIn profile, how to prepare for a sales interview, what to wear, how to access the hidden job market, how to evaluate a job offer, how to resign from your current job …. IT'S ALL IN THIS BOOK!