Are you accessing the hidden job market? If not, then you should be!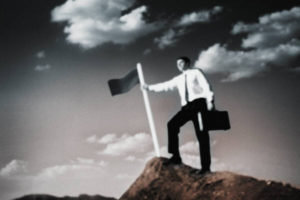 It is estimated that the hidden job market, or those jobs that are not advertised, is anywhere between 75-95% of the total number of jobs available.
That means, for every job ad that you see, there are another 7 to 9 other jobs available that you don't know even about. If you truly want to consider all the available sales positions, you have to develop a plan of action for accessing the hidden job market.
How Salespeople are Accessing the Hidden Job Market
A study published by Jobfox, identified Sales Representative/Business Development as the most recession-proof profession.  Profit Magazine reported; 'Finding the right sales talent was one of the biggest concerns facing sales organizations today.'   Similar studies conducted annually by Manpower Inc. report that the position of 'sales representative' is consistently considered by management as one of the most difficult jobs to fill.
So if so many sales organizations are always looking to hire, why are so many sales people having difficulties finding their ideal sales positions?
FREE DOWNLOAD!
How to Write an Effective B2B Sales Resume (With Template and Example)
Setting aside reasons like they need to write a better sales resume, or they need to know what questions sales reps should ask in an interview, one of the biggest reasons is they are not applying to all the available sales positions!
In other words, instead of only waiting to for your dream job to be advertised on the internet, you need to go out and find it instead. Yes, you still need to search for sales jobs advertised on the internet. You can find many on the new and improved B2B Sales Connections Job Board. Always keep in mind though. You also need to take charge of your own destiny.
5 Steps to Take Charge of Your Own Job Search
Here is a five step process to take charge of your job search and actively go out and find your next career opportunity:
Choose five companies you want to work for.
Pick up the phone and call Human Resources, the Sales Manager or both and introduce yourself.
Whether they have any openings or not, send them a resume to keep on file in case something opens up.
Follow up regularly, even as often as every three months.
Pick five more companies and repeat the process.
How To Track Your Job Search
If you are in the middle of an active job search, it doesn't take long to lose track of what companies you have applied to and how. Lost career opportunities could result because you may miss an important follow up required for you to win the position.
To prevent this, you should keep a log of where and when you've applied to each job. It doesn't have to be complicated, a simple spreadsheet will suffice. If you would like a template, you can download the Job Search Tracking Worksheet for free from the B2B Sales Connections Download Centre.
Once start tracking the companies and positions you have applied to, you will be able to more easily tell when and how you should follow up.
FREE DOWNLOAD!
Job Search Tracking Worksheet
The Bottom Line on Accessing the Hidden Sales Job Market
The best sales representatives don't wait for prospects to come to them. They go out into the marketplace and create them. Now that you have entered the job market, and made yourself 'your product', you have to do the same.
Are you looking to make a career change? For detailed instructions, step by step, on how to find your perfect sales job, (and by perfect, we mean perfect for YOU), check out our eBook, How to Find Your Dream Sales Job – The future is yours to create! How to write a resume to grab the attention of sales recruiters, a gender neutral cover letter template, what you need to include in your LinkedIn profile, how to prepare for a sales interview, what to wear, how to access the hidden job market, how to evaluate a job offer, how to resign from your current job …. IT'S ALL IN THIS BOOK!
As Gary Wood once said, 'Don't wait for your ship to come in, swim out to meet it!'. More motivational quotes here.
Aim Higher!
Susan A. Enns, B2B Sales Coach and Author
Schedule a free sales coaching strategy session with Susan here.
"… what I can tell anyone, is simply this – If you want to learn and understand sales, talk to Susan."
Does taking such an active approach to your job search actually work? Absolutely! In fact, a comment from a job search coaching client we helped to create and implement their proactive job search plan to tap into the hidden job market stated '…I am getting on average 3-4 calls a day. It's insane. I know which jobs to definitely pass up but there are some "interesting" opportunities coming my way."