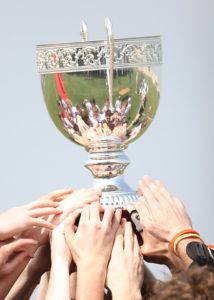 Over the years, I have seen thousands of B2B sales resumes. Unfortunately, the vast majority of them did nothing to help the applicants obtain employment. In fact, in most cases, it did the exact opposite!
Why do I say that? Most times it is because the sales professional, in an attempt to sell themselves on their resumes, only talk about the companies they worked for and their job descriptions while they worked there. In other words, they talk a lot about what they sold; they just never seem to get around to talking about how well they sold it.
To change that, make sure your resume is accomplishment based. Go through every employment listing you have and answer the question, "What were the measurements of successful performance in this job, and how well did I meet them?" In fact, this is so important, it's the first question I ask when interviewing a potential sales candidate.
Remember, anyone can say that they are an "overachiever" or a "sales superstar". However, if you do not quantify your successes and list your accomplishments, you are actually raising red flags in the recruiter's eyes as opposed to lowering them. As Stan Rabb once said, "It's what you do, not what you say that counts!" More motivational quotes here.
If you would like a template to track your entire job search process, you can download the Job Search Tracking Worksheet for free from the B2B Sales Connections Download Centre.  While you're there, check out our free White Paper and webinar video,"How to Write An Effective B2B Sales Resume".
For more sales career advice that will actually help you find your dream sales job, check out our job search coaching. We have helped many sales professionals through this process. In fact, a recent testimonial said "I will recommend your company and services to anyone who needs help looking for work with sales experience".
B2B Sales Connections can make the recruiting and job search process faster and easier than ever before. For more information on our B2B Sales Job Board and what makes our sales recruiting and job search services unique, visit the B2B Sales Connections Career Centre.
Click here to view our current b2b sales job postings. New direct sales jobs and independent sales agent opportunities added regularly. Multiple locations in Canada & USA.
Aim Higher!
Susan A. Enns, B2B Sales Coach & Author,
B2B Sales Connections
"I love the B2B Sales Connections website. It is an amazing resource for anyone involved in B2B selling."