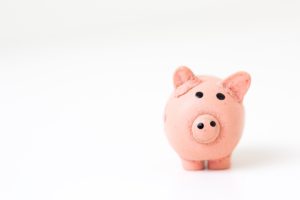 How Much Can I Save by Outsourcing My Sales Operation to Sales Agents?
This is probably the most frequently asked question I am asked, when a company is looking to set up a channel of independent sales agents. All too often business owners see this move as a cost cutting measure instead of a method of generating more revenue, especially in territories or markets where they have little or no representation.
I see this as an accounting question (how do we cut costs?) instead of a sales question (how do we increase revenue?) If you are looking at utilizing sales agents as a method of cutting costs then you are most likely not going to dedicate the money and resources you will need to make the channel successful. Let's face it you can build anything on the cheap but will it last.
A sales agent channel needs administrative support, a sales management structure, and support from accounting, production, shipping, legal and most other divisions within your company. The training and management of your sales agents will require a dedicated structure and that will cost you money. The funds you need to budget for the sales agent channel will depend on how serious you are about making the program successful. Low budget commitments will usually produce low budget results.
Are you pitching a tent or building a structure you want to endure? Too many business people that are looking for sales agents are taking what I consider a "pup tent" approach to the exercise. They want to buy a cheap tent but expect it to perform like a well-constructed building. You can't approach the sales channel in this manner. If you are not willing to spend money to build a lasting structure then you are bound to fail right from the start. Your sales agent program needs proper planning, a strong foundation, framework, the right materials and internal systems to keep it functioning. This must all be overseen by a qualified manager to keep the project on track. If you build a sales agent channel with the same process it will have a much greater chance of success.
If you would like more detailed information about establishing your own channel of sales agents then order a copy of: How To Find Recruit and Manage Independent Sales Agents.
The book is a comprehensive guide on how to select, manage and motivate sales agents. It provides proven exercises, forms, and templates to equip interested sales managers with the necessary tools to run their own successful sales agent program. As one reader wrote, "This book is essential reading for anyone interested in the independent sales rep business model."
To Your Success!
Robert J. Weese,
B2B Sales Connections
Would you like a free 45 minute strategy session with Robert J. Weese to discuss your independent sales agent program? Click here to schedule your session today!
"I have tried to recruit sales agents in the past but it never worked out. Bob put me in touch with a half a dozen qualified candidates in less than one month."