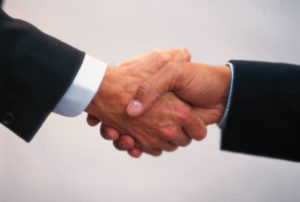 According to information from the Research Institute of America, between 50 and 80 percent of manufacturers use independent sales representatives.
Should you consider hiring an independent sales agent?  Answering this question is a very important first step and will help you avoid making mistakes in your sales and marketing strategy from the start. I am regularly approached by business people who want to hire sales agents because they have been told it's a low cost model for getting their products in front of buyers.
Unfortunately I see two common problems with this type of thinking. First, the company may not have any knowledge of the alternate channel business and they are just going to jump in and hope for the best. The second problem is that sales agents either don't exist or are few and far between in many markets and industries. If you don't know where agents fit into the current market you can spend a lot of time and money searching for business partners in an industry they don't service.
In an article by Hans Peter Bech, Steps to Designing and Executing Productive Partner Channel Programs in the Software Industry, Peter states; "the bad news is that your people's experience and skill-set and your organizational processes are not designed or geared towards building and serving a channel. The bad news is probably also that your product is not designed with a partner channel in mind either. Changing from direct to indirect sales requires that you change your business model and maybe even your product."
Before you decide whether you should try and recruit sales agents you must determine how and where people traditionally buy your product or service. If you have a new product then you will need to conduct your own market research to figure this out. Knowing how your customers buy is a major step towards determining if it is appropriate to use a channel of sales agents.
On the other hand, if you conduct your research and determine that there are already sales agents in the field then you may determine it's safe to proceed. Another question to consider is whether your business can support a single sales agent or multiple agents? If you have always sold through a direct sales force, an online store or a catalogue then you may not have the right structure in place to work with sales agents. Many business owners with the best of intentions have failed because they were unable to train and support external sales agents.
If you would like more detailed information about establishing your own channel of sales agents then order a copy of: How To Find Recruit and Manage Independent Sales Agents. After reading the book, Brian Tracy, Author of "Ultimate Sales Success" wrote, "This fast-moving, practical book, based on years of experience, shows you how to leverage and multiply the sales potential of your products and services, selling five and ten times as much as you ever thought possible."
The book is a comprehensive guide on how to select, manage and motivate sales agents. It provides proven exercises, forms, and templates to equip interested sales managers with the necessary tools to run their own successful sales agent program.
To Your Success!
Robert J. Weese,
B2B Sales Connections
Would you like a free 45 minute strategy session with Robert J. Weese to discuss your independent sales agent program? Click here to schedule your session today!
"We had been searching for sales agents using on line sales agents job boards and other sources for over two years. In less than 2 weeks Bob was able to connect us with 6 qualified candidates and we signed two immediately and are in discussions with two more."