Are you looking to hire independent sales agents?  If not, maybe you should be. Today more than ever, companies are considering hiring independent sales agents instead of a direct sales force. The reason is they are looking for a cost-effective sales strategy, while providing improved exposure to their products or services.
The Advantages and Disadvantages of Direct Sales Channels  
The advantage of the direct channel to the sales organization is you control all facets of the sales process. The disadvantage, however, is the very high cost of this method of selling.
Sometimes a territory becomes unprofitable because of geographic location or other factors. When this happens, it is usually left vacant or becomes a 'cherry picking' opportunity. Sales representatives swoop down in an attempt to quickly get as much business from the low hanging fruit as possible. Only when the company thinks the customers are ripe for the picking once again does the sales rep return.
FREE DOWNLOAD!
Framework For Finding Independent Sales Agents (With Template)
This method does not build solid customer loyalty. It leads to feelings the seller is not interested in anything other than making a quick buck at the expense of its customers.
Is It Time to Change Your Sales Channel?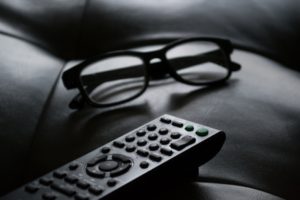 Is it time to change your sales channel? Many sales organizations today believe it is. They have found that by creating an alternate selling channel, in concert with the existing sales force, they can create a lower cost sales model, with the improved product or service exposure of local representation.
Sales Agents – A Win-Win-Win Proposition
This alternate channel, when you know how to hire sales agents and can manage them correctly, can be a win-win-win for all involved. This includes the distributor/manufacturer of the product or service, the local sales organization who provides local representation and the ultimate consumer.
When using this new coverage model, the manufacturer increases revenue and market share in a previously untapped geographic market. They also do so with relatively little risk or financial investment. The channel partner sees the relationship as a way to diversify their product line and increase their own revenues.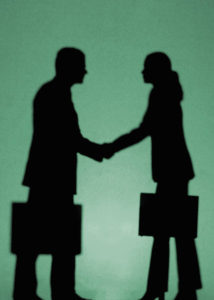 More importantly, end user satisfaction increases. The customer now sees a local business that will not only sell the product initially, but will also provide on-going customer support. Customer retention and repeat sales also improve.
Xerox Corporation, among many notable others, has used this model successfully for many years. They see it as an effort to maximize the sales of document processing equipment in their small and mid-sized business units. Xerox relies on their corporate sales force in certain geographical territories and vertical markets, and authorized resellers and agents in others. Based on Xerox's own reports this coverage model is working very well. In a 2007 press release Xerox states 'Approximately 70 percent of Xerox's North American equipment installs are generated through channel partners, accounting for about 40 percent of equipment revenue.
How to Successfully Hire Sales Agents
Clearly, creating and implementing an alternate sales channel can be a successful and revenue-producing strategy. However before you jump in with both feet and begin to recruit channel partners, there are a number of issues you need to consider:
You must determine which territories will be handled by the alternate channel, and how they will be defined.
You must protect your business partner from conflicts with your direct sales force. If not, you run the risk of losing a channel partner forever. In some smaller geographical areas, you may not have another alternative.
The roles and responsibilities of both the manufacturer and the channel partner must be clearly defined. This usually is done within a dealer or channel partner agreement or formal contract.
You must also define who is responsible for the selling and servicing costs associated with the relationship. You should also define each party's responsibility to the ultimate customer.
Provide Your Agents with a Turnkey Solution
Alternate channels are most successful when the manufacturer can provide a turnkey solution to the business partner. This may include sales and service training, sales and promotional tools, and a comprehensive administrative support system. A 'here's you price book. Now go and sell!' channel partner relationship will not survive in the long term.
The channel partner is also your customer. Treat them that way. You must be prepared to provide a dedicated support structure within your organization. You must be able to respond to the needs and concerns of your channel partners.
Just as the channel partner is your customer, the end user is the channel partner's customer. Recognize and appreciate the importance of their existing long standing business relationships. Nothing leads to a breakdown between you and your channel partner more quickly as your organization jeopardizing the relationship with their customer.
You Need A Value Proposition Focused On The Agent's Business Model Not Yours!
When you create an alternate sales channel you must remember you now have two customers for your organization. One is your sales agents who become your business partners, and second is the consumer who is the ultimate customer. Unfortunately, as is often the case with the organization looking to establish the new channel, they attempt to sell to both with the same sales messages and business strategy. This will not work.
To build a successful sales agent channel you must always remember you will need a new business model incorporating two things. One, the management of the channel and two, the management of the customer process. Don't try and attract agents by using a sales strategy when you actually need a clearly defined recruiting strategy.
A successful sales agent program considers that you must align your goals with the goals of your potential business partners. In other words, you will only be successful if your channel partner succeeds. Make sure you are providing a win-win-win relationship between you, your channel partner, and their customers.
Potential Sales Agents Are Judging You
You should be prepared for any or all of questions from sales agents when you approach them for the first time. In fact, they will most likely have more questions for you than you will have for them. Preparation is the key. The more you know about what they may ask the better off you will be. By reviewing these questions you can prepare the information that may be necessary.
In my interview with Craig Lindsay, President of Pacesetter Sales Associates, he stressed the need for manufacturers to be prepared. Working with agents requires a long term commitment in order to be successful. A company must do their homework and understand both their market and the agent's business model.
Craig has 16 questions that he uses to determine whether his agency is going to proceed with new product or manufacturer. He rates the answers on a scale of 1 to 10. If the company does not get a good grade they will decline the opportunity. This system saves him time and ensures everyone at Pacesetters follows the same procedures when they are evaluating potential partners.
If potential agents don't see a plan and process in place, they will choose to pass on the program. Show them you have a structure and system, however and you will be way ahead of your competitors who also want them as agents.
When Hiring Sales Agents, Success Lies In The System You Choose
Before we founded B2B Sales Connections in 2008, my business partner and I worked for companies that sold their products and services using independent dealers and sales agents. Initially our new company worked with a few manufacturers based in Canada, the United States and Europe. All were looking to expand their sales into the North American marketplace.
At first these companies hired us to find and pre-screen sales agents. I often describe what we do as more of a matchmaking service than a sales recruiting and training company. As more and more companies approached us to help them find sales agents we realized something. Most small and midsized businesses did not have a clear picture of what they needed to do to find, recruit, train and manage their sales agents.
Recruiting Sales Agents is More Than just Placing Job Ads
Most often business people looking for sales agents simply placed an ad in a trade publication. Others simply searched an online sales agent job board. Then they conducted a couple of interviews. The decisions on what agents to hire were based on nothing more than their 'gut feeling.' Once the sales agent signed on they were given a few glossy brochures and a price book. The expectation was to 'get out and sell.'
In the first few months there was very little communication between the sales agent and the company. Unfortunately both thought the other one did not need any direction or feedback because they both knew what was expected of them.
Over time the sales agent would become frustrated with the lack of direction, support and training and the business owner would become frustrated that the sales agent was not performing as expected. Months later the situation would not have improved and the relationship would usually end badly.
Something had to give.
A Better Way to Hire Sales Agents
As more and more business owners and sales agents complained about the same recurring challenges, we realized that a change in thinking was needed.
We first began by working with our clients to ensure they had a comprehensive job description. This included a full disclosure of the objectives and accountabilities for the sales agent.
Then we began to work with companies to create a sales agent playbook that would outline all the steps the agent and company needed to cover in their sales process.
Our goal was to put a step-by-step sales program in place for the company and the new sales agent. This way nothing was left to chance and both parties understood and agreed upon their role in building a successful business relationship.
With the execution of a proper recruiting process, mutually agreed upon objectives and accountabilities and the introduction of a sales agent playbook, more companies where finding that the systematic approach to building their sales agent channel was working. Agents were becoming successful faster and the confusion over what was expected of each party disappeared.
The bottom line was both the agents and the companies they represented were make money in new markets and territories faster that they thought possible.
How to Hire Sales Agents – A Comprehensive Guide
Establishing an alternate sales channel can be a major challenge for any organization. However, with proper planning, direction and business leadership from experienced channel sales professionals, it can be a very profitable exercise.
If you would like more detailed information on how to hire sales agents, check out, How To Find Recruit and Manage Independent Sales Agents.
The book is a comprehensive guide on how to select, manage and motivate sales agents. It provides proven exercises, forms, and templates to equip interested sales managers with the necessary tools to run their own successful sales agent program. As Brian Tracy, author of Ultimate Sales Success stated, 'This fast-moving, practical book, based on years of experience, shows you how to leverage and multiply the sales potential of your products and services, selling five and ten times as much as you ever thought possible.'
Aim Higher!

Robert J. Weese, B2B Sales Coach
Schedule a free sales coaching strategy session with Robert here
"When you lead a struggling sales division from the brink of closing to over $7.4 million dollars in annual sales you can be confident, Robert knows how to engage customers and build sales."
Download Robert's webinar video, How to Find & Recruit Commission Only Sales Agents in 30 Days.
'I was able to connect with 12 sales agents in a territory we were looking to fill in less than 1 week.'