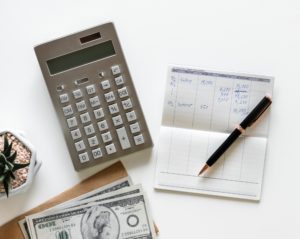 The first question that is most often asked by company executives looking to establish a sales agent channel is, "how much will it cost?" As usual the answer is "that depends".
Before you grab some number out of the blue you need to research the facts. What are your projected sales for the territory? How much revenue do you expect to generate from a specific territory? How much will it cost us to have a direct sales representative in the territory.
Once you have these projections you can begin to formulate a plan of attack based on your budget. Since an independent sales agent partner does not cost you salary, benefits or expenses, your upfront costs will be similar to recruiting a direct sales person. On the other hand, the long term benefits will be a reduced cost of sale for your company.
If you are currently selling your product or service through a direct sales force then you should be able to project the potential income of the agent's territory based on current sales figures. If you are introducing a new product or just starting out then you will need to create a sales projection in order to determine your costs and profits. If you are introducing a new product you should also find out whether the sales agents will try to charge a "missionary or pioneering" fee to take on an unknown, untried, unproven product.
The book OUTSOURCING THE SALES FUNCTION by Erin Anderson and Bob Trinkle is a great place to start if you need to research the cost of a direct sales force as compared to an outsourced program. This book provides a detailed analysis comparing the cost of direct sales people and the cost of operating an outsourced sales team.
If you employ a direct sales person to cover a new territory it often takes a substantial investment of time and money before the sales person is producing consistent, significant results. Sometimes months of selling time are invested along with tens of thousands of dollars in salary, travel, and other expenses.
If you team up with a sales agent who is from your industry and already has contacts in your target market then you can reduce the ramp up time and costs substantially. Utilizing sales agents who do not get paid if they don't sell can be a cost effective way to establish a new territory. After all, sales agents only get paid on results whereas a direct sales person most often gets paid regardless of their sales performance.
If you would like more detailed information about establishing your own channel of sales agents then order a copy of: How to Find Recruit & Manage Independent Sales Agents.
The book is a comprehensive guide on how to select, manage and motivate sales agents. It provides proven exercises, forms, and templates to equip interested sales managers with the necessary tools to run their own successful sales agent program. As Brian Tracy, author of Ultimate Sales Success stated, "This fast-moving, practical book, based on years of experience, shows you how to leverage and multiply the sales potential of your products and services, selling five and ten times as much as you ever thought possible."
To Your Success!
Robert J. Weese, Sales Coach & Author
B2B Sales Connections
Would you like a free 45 minute strategy session with Robert J. Weese to discuss your independent sales agent program? Click here to schedule your session!
"We had been searching for sales agents using on line sales agents job boards and other sources for over two years. In less than 2 weeks Bob was able to connect us with 6 qualified candidates and we signed two immediately and are in discussions with two more."